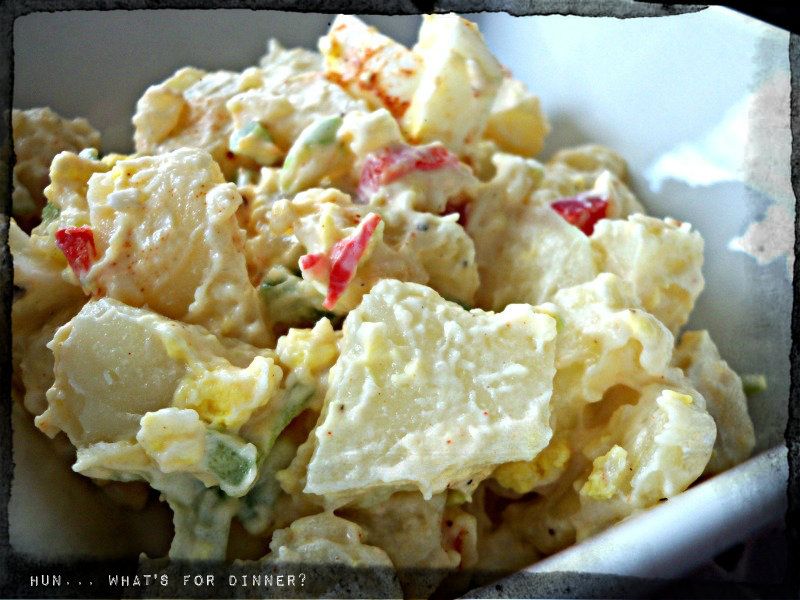 I first made this potato salad for Hubby, when we first started dating, 9 yrs ago. I didn't think he'd be so crazy about it, because it's a pretty basic recipe. Nothing fancy, just good, LOL. Well this past summer I found out just how much he loved it, since he was bragging about it, to anyone who would listen. I made this several times for cookouts with our neighbors in TN. They loved it so much, that they requested I bring it every time and asked for the recipe. I told them my secret ingredient was Canadian Miracle Whip, but they wanted the recipe none the less. It's pretty much a staple at our house, during the warm summer months.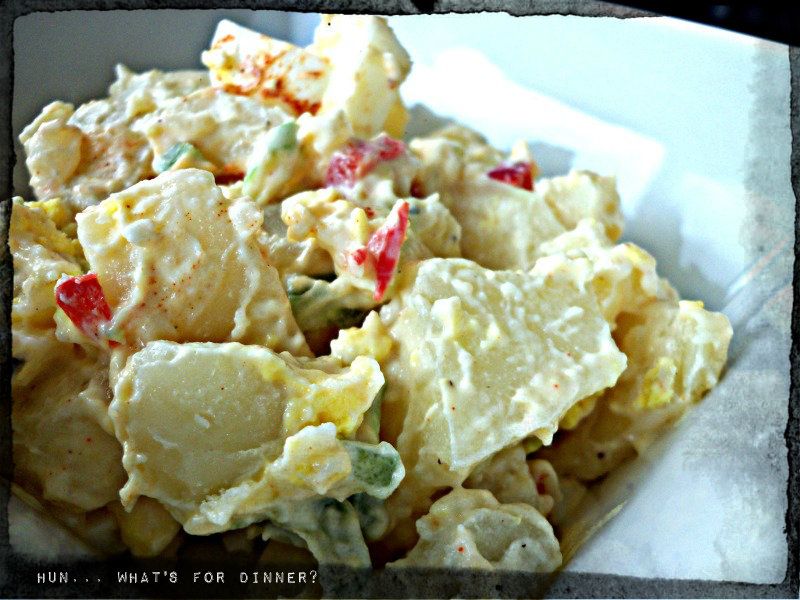 Potato Salad
8-10 large potatoes, peeled
1/2 green pepper, finely chopped
1/2 red pepper, finely chopped
1/2 a small onion, minced
2 green onions, chopped
1-2 C mayonnaise (the trick is to use half Hellman's mayonnaise and half Miracle Whip)
5 hard boiled eggs, peeled and chopped
salt
pepper
1/2 tsp paprika, plus more for garnish
In a large pot boil potatoes until fork tender. Cool completely. Cut potatoes into 1/2 inch cubes. In a large bowl, combine potatoes, green pepper, onion, salt, pepper, mayonnaise and paprika. Add in chopped egg and make sure all potatoes are covered with mayonnaise. Lightly sprinkle with more paprika. Refrigerate at least 2 hrs, before serving.