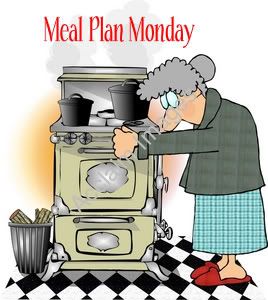 It's a little late, since I didn't really have a plan until now. With the holidays I haven't been on top of my game, but think I have a plan for this week. We are having a 2nd Christmas on the 29th, which also happens to be my birthday. Hubby will be preparing a smorgasbord of my favorite foods, which we will be enjoying with some of his family. The rest of the week will be devoted to returning the house to normal, with the removal of our dying Christmas tree and decorations. So here is the plan for this week.
Mon-
Pasta Fagioli soup
Tues- Bday dinner: BBQ ribs, homemade Ravioli,
Chicken and Dumplings
and chocolate cake
Wed- Leftovers
Thur- Leftovers
Fri- Tuna with Cheesy Garlic Biscuits (new recipe)
Sat- Breakfast
Sun- Braised Beef with noodles
I hope everyone had a wonderful Christmas and has a happy and safe New Year!!!