Please forgive me for being late this week. We left Sunday afternoon, for my parent's house and returned last night. I had a great Mother's Day, with many drawings of fruit, from Mr.B and a beautiful bouquet of white lilies and orange tulips from DH. I enjoyed spending time with my parent's and just getting away from the hustle and bustle. But now we are back home and have to get back into our routine. Here is our meal plan for this week.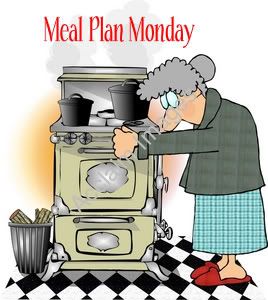 Monday- pot roast with potatoes, carrots, rutabaga and green beans
Tuesday- we ate on the road (Wendy's)
Wednesday- Beef Stir Fry with brown rice
Thursday-
Meatballs
and sausage in the crock with pasta for the kids and spaghetti squash for DH and I. Tossed salad on the side
Friday- homemade veggie
pizza
with steamed broccoli
Saturday- Chicken Manicotti with sauteed zucchini
Sunday- no plan as of yet....