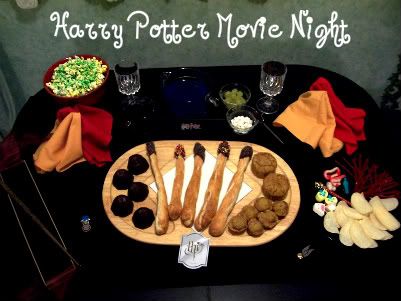 We had a really great weekend. Hubby had one of his rare weekends off, which I love so much. On Saturday, we decided to surprise the kids with a Harry Potter movie party, after dinner. We whipped up some HP inspired treats and watched a HP movie. The kids really enjoyed themselves and I think their favorite part was adding the final ingredient (pop rocks) to the polyjuice potion, and watch it pop and sizzle. Other fun snacks were cauldron cakes (chocolate lava cakes), pumpkin muffins, pretzel wands and popcorn with troll boogies.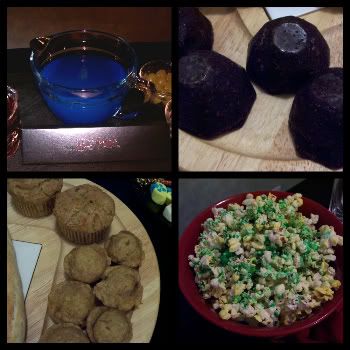 But now it's Monday and time to get back to the grind stone. Not much going on this week, save the everyday chores. We are on the 2nd half of our groceries, so nothing too fancy this week. I will be making last week's cabbage rolls this week, since I didn't have time. So here's what's on the menu this week.


Stuffed Shells, with

candied bacon pepper squash

and tossed salad
Peameal Bacon sandwiches, on

homemade buns

, with coleslaw
Cabbage rolls and butternut squash (not sure how yet)
Spaghetti and

Meatballs

, with garlic bread
waffles, bacon and fruit salad
leftovers
Head on over to OrgJunkie.com, for a bunch of other great meal plans, for the week.