Happy Monday!! I hope you had a great weekend. Ours was quiet, since Hubby was working and it was mighty cold. Mr. B has a P. A. day today, so he'll be going back to school on Wednesday. I'm hoping the weather co operates and we can attempt to go sledding, injury free this time, LOL.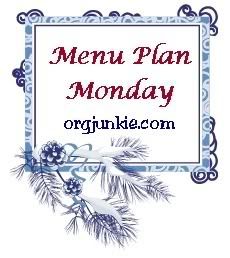 It should be a pretty quiet week ( I don't even know Hubby's work schedule yet!!), so I'm going to be adventurous and will try a few new recipes. The highlight of last week was the
Meat and Potato Burgers
. So good, make sure to check them out! So, here is what I have planned for the week.
Baked pork chops, with bacon cheddar rounds(new recipe) and broccoli
Pork and shrimp dumplings with vegetable lo mein(new recipe)
Spaghetti and meatballs, with garlic bread, tomatoes and cucumber
Rotisserie Style chicken, mashed potatoes and asparagus
Penne pasta with cauliflower(new recipe) and a salad
Winter warm up soup, with homemade bread
leftovers
Head on over to OrgJunkie.com, for tons of other great meal plans for the week!
~~~~~~~~~~~~~~~~~~~~~~~~~~~~~~~~~~~~~~~~~~~~~~~~~~~~~
Now to announce the winner of my 100 Follower Giveaway. Thank you to all my followers, new and old; and to all who participated in the giveaway.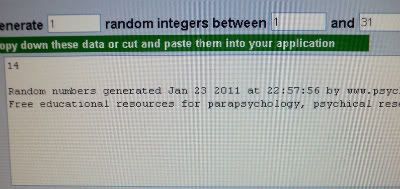 The lucky winner is comment # 14 Kerismommy!! Congratulations to you and I'll be in contact with you shortly, to get your mailing info.