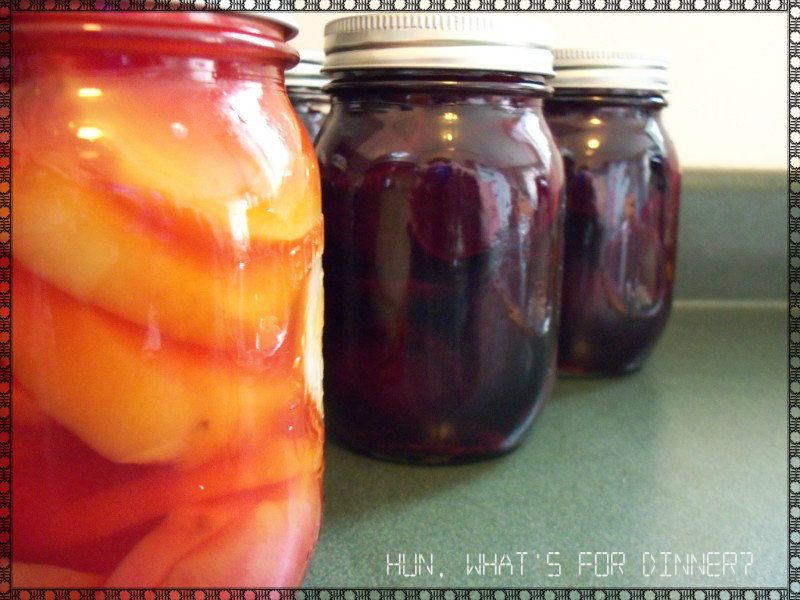 Why is it most things taste better when submerged in vinegar and salt? As is the case with beets. Try as I may to enjoy them in other ways, I just can't. I remember making my mom buy and expensive bottle of raspberry vinegar, to make a beet salad. Well.... I didn't care for it at all. I'm pretty sure my Mom just recently threw out the bottle of raspberry vinegar, LOL.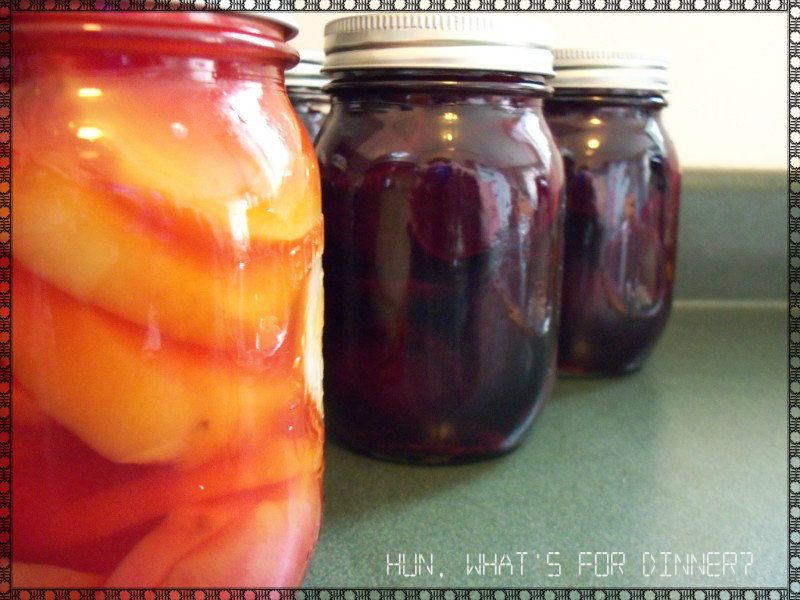 Every summer, my mom would make these. I can't remember how many times my friends would ask me why my hands were purple-ish red. These were found on the table for any special meal; from Sunday dinners, to holiday meals. I really enjoy the slightly tender beets, with a hint of sweetness coming through the salty sour brine. I'm glad I watched Mom make these so often, since now I know how. The kids recently tasted them and were put off by the brine. Way tangier than pickles, LOL. We like to eat our with a generous sprinkle of salt. YUM!
Pickled Beets
1-2 lbs beets
2 C vinegar
2/3 C brown sugar
3/4 whole cloves (optional)
Wash beets very well but be careful not to break the skin. Leave short stem ends on.
In a saucepan, bring beets to a boil in water. Remove peel. As you peel the beets, slice them, then drop into hot pint canning jars.
Combine sugar with vinegar, in a small sauce pan and bring to a boil.Pour boiling hot liquid over beets leaving 1/4-inch head space and adjust 2 piece caps. Process in a boiling water bath for 10 minutes.
Makes 2 -250 ml jars
This post linked to