Happy Monday! We're back to school today after a nice March Break. We didn't do much, since DH was working, but it was nice to be able to relax, especially with the time change. I'm hoping we can get back into the routine with no problems.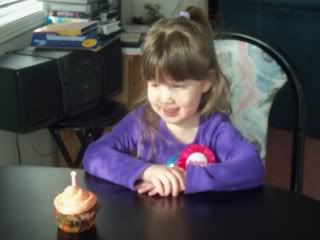 Sunday was Queenie's 3rd Birthday. We had a lovely day. Hubby had to work, so I made some pink and brown cupcakes and we had an early morning celebration of cupcakes and presents; before Hubby headed out to work. Queenie loved her gifts and I found myself having to remind Mr.B that they were Emily's toys, not his, LOL.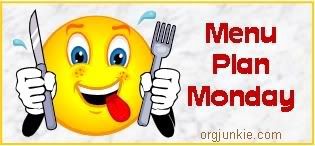 This week will be some what hectic, with a mid week birthday celebration with Hubby's Mom and sister and one of our best friends. It was the only convenient time to have it, since Hubby will be off. I'm glad everyone has flexible schedules and is able to accommodate us. Emily is looking forward to finally getting her beloved 'blankie' cake. She even told Hubby not to forget his tail; which is the tag. I think it's too cute for words.
So, here is what's on the menu this week (in no particular order)
Don't forget to head over to OrgJunkie.com, for more great meal plans, for this week!!