Happy Monday! Hope all you wonderful Mothers had a great weekend. Mine was pretty much perfect! First Hubby was off this weekend. I think it's the first Mother's Day in 8 yrs, that he hasn't had to work. That alone made it a great weekend. Second, was that the weather was magnificent and we ventured out to explore some bluffs near by. Add breakfast in bed and the sweetest card made by Mr.B, at school, and it's been one of the best Mother's Day ever! Hope everyone else had as great of a weekend as we did.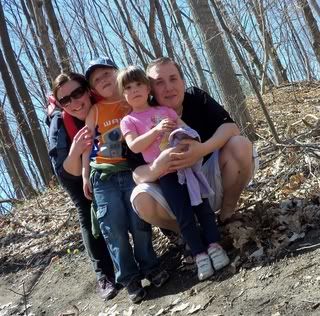 This week will be a quiet one. Hubby is back to work and Mr.B has a short week at school. It's appetizer week over at the Real Women of Philly contest, so we'll be snacking on appetizers for lunch all week, LOL. Other than that, the menu should be simple, since we're on the 2nd half of our groceries.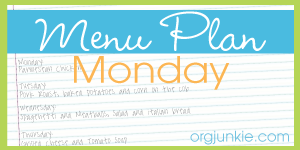 Spaghetti and meatballs, salad and garlic bread
Firehouse Stuffed Chicken with brown rice and broccoli
Chicken Jack Taquitos(new recipe) with mexican rice
Pierogies with bacon, caramelized onion and cheese, potato skins(Philly appetizer)
Spaghetti alla Ceci(new recipe) with salad and cheese bread
Hot dogs, potato wedges and corn
leftovers
Head on over to
OrgJunkie.com
, for tons of other great meal plans for the week.