In my quest to find more sweet potato recipes that I would enjoy, I stumbled upon this one. One afternoon, while Queenie was sleeping, Mr.B was at school, and I had the rare occasion to sit and watch an adult TV show; I chose to watch Racheal Ray. Wouldn't you know that on that particular day, she made a simple sweet potato mash that sounded divine.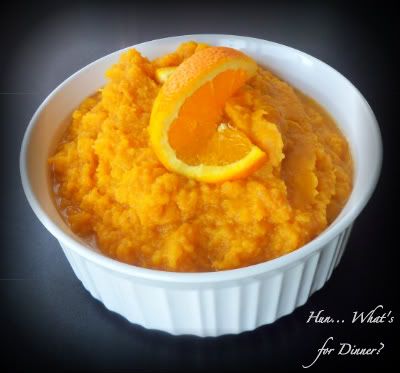 Now I've mentioned before that I just really can't wrap my head around sweet potatoes. I almost want them to be sweeter, than they actually are. The addition of the honey in these helped boost the sweetness factor to my liking. I decided to use some fresh orange juice, since I didn't have any lemons on hand. The citrus added a night bright flavor to the potatoes. The kids still aren't into sweet potatoes as much as I'd like them to be.
Smashed Sweet Potatoes with Honey
Adapted from The Rachael Ray Show
1 cup chicken stock
1/4 cup honey
Juice of 1 lemon
Salt and pepper
Freshly grated nutmeg, to taste
Boil the potatoes until tender; drain and return them to the hot pot. Mash with the chicken stock, honey and lemon juice and season with salt, pepper and nutmeg, to taste.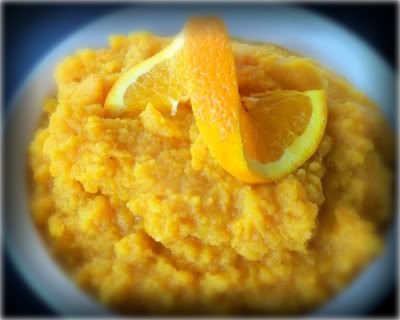 This post linked to