Happy Monday!
Let me start by announcing the winner of the Disney Fruit Shapes Cars 2 Giveaway. There was only 10 eligible entries and the random number generator picked comment #6.
Congratulations to Soozle, who is a Mater fan!
Who could not love that silly truck! I'll be emailing you for details and will get your name to General Mills, so they can send your prize to you ASAP. Thanks to everyone who entered and if you haven't done so yet, enter the
General Mills Towels Giveaway
; open til August 9th!
~~~~~~~~~~~~~~~~~~~~~~~~~~~~~~~~~~~~~~~~~~~~~~~~~~~~~~~~~~~~~~~~~~~~~~~
What an interesting weekend I've had. Saturday the kids and I took a trip to the Farmer's Market. We loaded our bag with beets, baby cukes, new red potatoes, garlic scrapes, zucchini and yellow squash. The kids loved seeing all the produce and we even got to see some bees, in a hive like setting, making honey. Pretty neat! Sunday a reporter for the local paper came to interview me about Hun... What's for Dinner? and about my journey with the Real Women of Philly contest and winning the Rising Star award. I was nervous at first, but she was so nice, that I felt at ease immediately.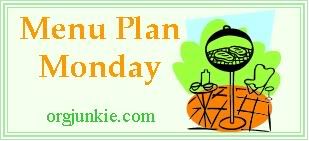 We don't have much planned this week. Mostly staying home and enjoying the kiddie pool. Hubby is off Tuesday and Thursday, but we've yet to make plans. Maybe a trip to the beach??? I know the kids would love that! Here is my plan for the week. I am carrying a few meals over from last week that I didn't get a chance to make.
Fish and Chips with home made slaw
Garlic scrape pesto chicken with whole wheat Farfale and broccoli
Burgers with leftover slaw and baked beans
Grilled Italian sausages on a bun with tossed salad
Egg in a hole with fresh fruit salad
homemade pizza with grilled zucchini and yellow squash
leftovers
Head over to
Finding Joy in my Kitchen
for more great meal plans!