Happy Monday!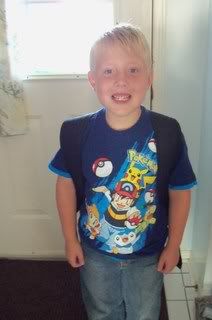 Well, our first week of grade 1 went splendidly! Mr.B is very content being back at school and loves his teacher. He told me the other night that she was nice, fun and beautiful. I think this may be his first teacher crush, LOL. We get to meet Ms.Maxwell in a few week at the school pizza dinner and meet & greet. Getting back into our routine wasn't as hard as I thought it would be. Though, by Saturday I was exhausted and happy to be able to relax and read my book, most of the day.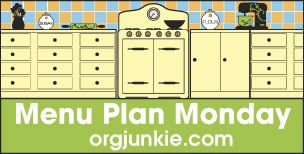 This week will be a long one, since Hubby has to work until Saturday. This weekend is his weekend off and his last day off was Thursday. So, we will both be happy to see the weekend arrive. Nothing too fancy on the menu this week. It's the second half of our grocery run, so I'm working with what's in the freezer and pantry. I think it'll still be some pretty good eats though. Here is the plan, in no particular order
Baked sole with lemon rice and peas
Peameal bacon sandwiches with black bean and corn salad (new recipe)
Country casserole
Fettuccine with chicken, fennel and lemon (new recipe)
Slow Cooker Sweet and Sour Chicken (new recipe) and vegetable chop suey (new recipe)
Pizza with Caesar salad
leftovers
Head on over to
OrgJunkie.com
, for more great meal plans, for the week!