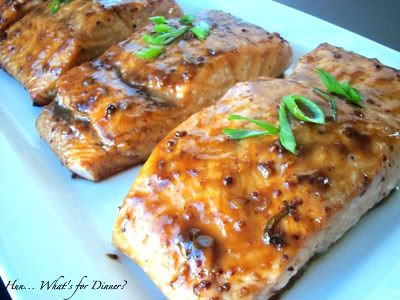 I know I haven't posted anything since last week. Hubby and I recently celebrated our 10th wedding anniversary, and he decided to surprise me with a 5 day get away. We ended up in Montreal, which made me so happy, because we had both mentioned how we had never been, but would love to go. I couldn't have asked for a better place to go (well except Vegas, LOL) and what made this trip even more special, is that we got to experience it for the first time, together. While in Montreal, we took the time to stop at one of the many markets. There, we found amazing deals on produce, bread, maple syrup, meats. We happened to stop in at a little seafood shop and they had the best deals on fresh Salmon. Montreal, as some of you may know, is right along the St. Lawrence River, so they get access to fresh seafood, right from the ocean. You can bet that the prices are much better than those found here, in the Toronto area. While drooling over the extensive selection of seafood, we both kept saying how we wished we could bring some home with us. We didn't have a cooler, so we had to make due with eating seafood at the many restaurants in the city.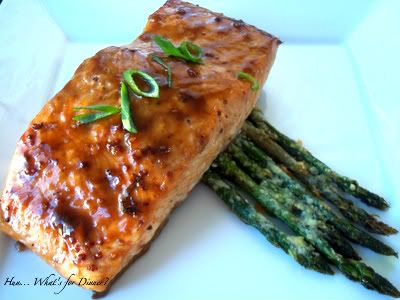 I've only recently started cooking fresh salmon at home. I've always found that it tasted too strong and overwhelming. Then I found a recipe over at my friend Lyndsay's blog-
The Kitchen Witch
, and it looked so good, that I HAD to make it. I've found that it's all about the balance of flavours, when it comes to salmon. Depending on how you decide to cook the salmon, is how strong the fishy taste will stand out. After making Lyndsay's recipe, I decided to try and find other flavour combinations, that would tame down the strong tasting salmon. I went with a Balsamic glaze, since I like the sweetness, paired with the fish. This turned out beautifully, with a slight sweetness and tartness thanks to the vinegar and Dijon mustard. Everyone went crazy for this version of glazed salmon and you can bet that anytime I can get my hands on reasonably priced salmon, this will be one of my go to recipes.
Balsamic Glazed Salmon
printable version
2/3 C Balsamic vinegar
3 Tbs brown sugar
2 Tbs whole grain Dijon mustard
1/2 tsp sea salt
2 green onions, chopped
6- 6oz salmon fillets, skinned
In a large zip top bag, add the Balsamic vinegar, brown sugar, Dijon, salt and green onions. Mush to combine. Add the salmon to the zip top bag, seal tightly and turn to coat. Place in a shallow dish and refrigerate for 2 hrs, turning after 1 hr.
Preheat oven to 400 degrees. Remove salmon fillets from the zip top bag. Place on a rimmed baking sheet and bake in the oven for 15-25 minutes, until the fish flakes easily with a fork. While fish bakes, pour remaining marinade in a small sauce pot. Bring to a boil, reduce heat and simmer until reduced by half and thick.
Once fish is cooked through, brush with glaze and garnish with more green onion (green tops only).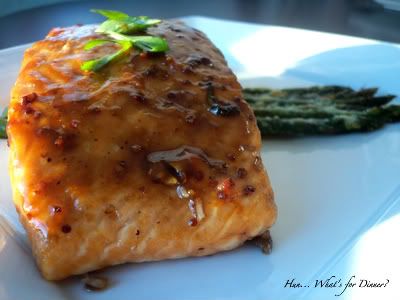 This post linked to
What Makes you say Mmmmm?
Hearth and Soul
See Ya in the Gumbo
Delicious Dishes
Tasty Tuesday
Fit and Fabulous Friday