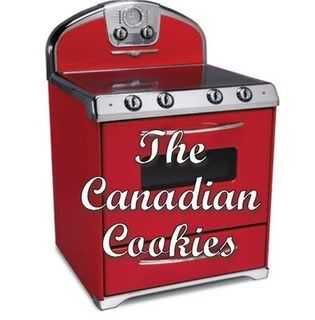 You find friends in the most unexpected places. Which is exactly what happened to me, last Spring. I entered the Real Women of Philadelphia Canada contest and it brought a group of amazing women into my life. Our common thread- cooking. We quickly grew to love each other and feel like long lost friends, through discussions on the RWOP site. Even though the contest has ended, our friendships have not and we've decided to band together, to tackle the foodie world. To introduce everyone to our group, The Canadian Cookies, we've decided to launch a
Facebook group
. To make things a bit more fun, some of us decided to do a group giveaway, that runs all week long.
Yesterday, Jeanine from
The Baking Beauties
, started us off with a great introduction and a great giveaway. If you head over to her blog, you'll get the chance to win 2 really great gardening books, great for any suburban gardener.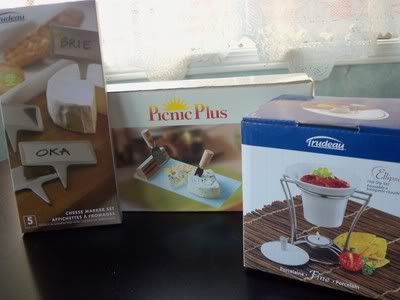 Today, is my turn to offer you another great prize. I am going toward the entertaining route, with my prize. With the warm weather right around the corner, we will all be in the entertaining mood. So, I decided to offer a few great prizes that would make any party easier. Here's what you have a chance of winning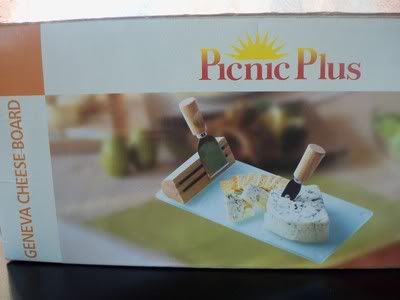 A cute little Cheese Board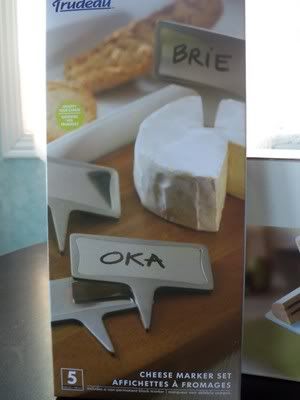 A set of 5 Cheese Markers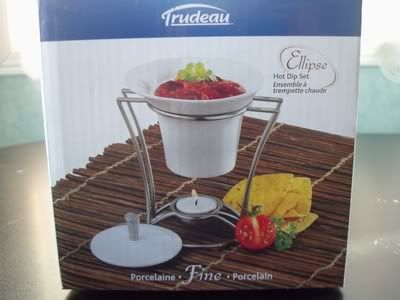 A porcelain Hot Dip Set
~~~~~~~~~~~~~~~~~~~~~~~~~~~~
To enter the giveaway, just fill out the Rafflecopter, for a variety of ways to enter. And don't forget to like the Canadian Cookies on Facebook, to stay updated as to where the next giveaway will take place.
Tomorrow, join Cathy at the
Hungry Hollow
, for a chance to win one of her gorgeous hand sown aprons.
Thursday, join Heather at
Buttery Bites Caramels
, for a chance to win some of her delicious, smooth and creamy hand made caramels, made the old fashion way, with real ingredients.
And to end out the week, join Marisa at
Tasty Delights
. I'm sure she will have a prize worth waiting for!!
a Rafflecopter giveaway