Happy Monday!!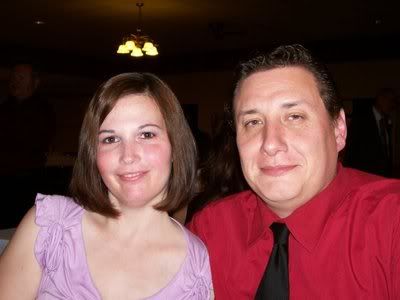 Today is a very special day. It's my 10th wedding Anniversary!! That's right, Hubby and I have been married for 10 years and together for 12 years. So many people were doubtful of our relationship and reaching 10 years makes me so happy. It's almost like saying, "take that" to all the people who thought we were being silly. Hubby is working today, but that is OK, because he's arranged a surprise get away for us next week. Since we never really had a honeymoon, this will be our 10 year honeymoon. I have no clue where we are going and I'm anxiously counting down the days, until next Thursday!!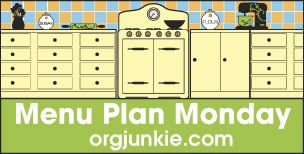 I didn't post a meal plan last week. To be honest, I just haven't been into meal planning all that much. I plan meals, but then end up not making them. Either I'm too worn out, by dinner time, or I don't have time or energy to focus on a new recipe/meal. And I can see a big difference in our grocery budget. So, back to planning it is. This week is March Break, so the Mr.B will be home all week. DH works most days, so we'll be sticking close to home. I'll be making a few of our old favourites, hoping to make this time with both kids, more fun. So here is my plan for the week.
Make sure you head over to
OrgJunkie.com
, for more great meal plans for the week.