Having moved around as much as we have, since getting married 10 yrs ago; we've never had the opportunity to own our own home. One of the downfalls of that is not having the appliances we think are the best and do the best performance. Anytime we move, one of my must haves is a dishwasher. If there is no dishwasher in the house we are looking at, then that house is immediately crossed off the list. I would rather spend time with my kids, than stand in front of a sink full of dishes. Unfortunately, even though we rent houses with dishwashers, sometimes they are pretty old and do not work the best. Which is the case with our current dishwasher. For the first 2 yrs we were living in this house, I was pretty much pre washing my dishes, before loading them into the dishwasher. Pretty ridiculous eh? I had to... with my old brand of dishwasher detergent, if plates weren't nearly spotless before going in, they would come out pretty much the same coming out. Not to mention the food residue that would get stuck on the inside of my drinking glasses and a nasty white film that would cover everything.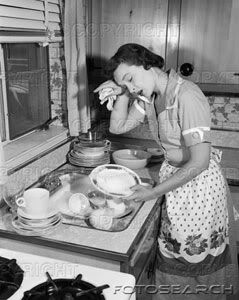 Then about 6 months ago, Hubby bought some Finish Power ball Tabs, on sale and we've been hooked since. That first load of dishes came out so clean and sparkly. Even that annoying white film that was impossible to wash off our dishes, had completely disappeared. I almost cried, I was so happy. With Finish, now a quick rinse is all I need, before loading the dishwasher. Of course there are still things I feel the need to soak before loading them in, since they are super difficult to wash off, even if I would be hand washing. One of those being oatmeal. I've recently fallen in love with oatmeal, but hate washing the pot and bowls afterwards. I usually end up soaking the pot and bowl for the whole day, before wiping off the left behind oatmeal sludge and putting it in the dishwasher. So, I decided to put Finish Quantum to the test.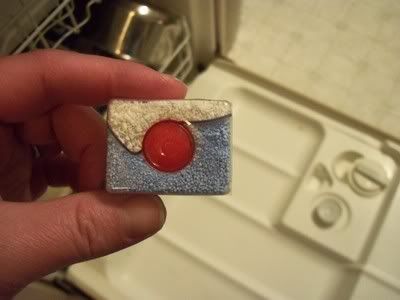 Quantum Finish tabs utilize a breakthrough multi-chamber technology that releases each agent when needed during the cycle. Powerful scrubbing micro-bead soften burnt-on food and Powermax Bleach granules attack tough stains like tea and coffee.
Here are some of the dishes I put to the test
a pot and bowl, coated with leftover oatmeal sludge
a baking dish and bowl, coated with whipped cream, pudding and blueberry preserves
dinner plates, one with dried on sour cream and some with ketchup and mashed potato
Pretty nasty right? Before Finish Quantum I would have rinsed and scrubbed these practically clean. And, I have to be honest, I was doubtful about the dishes with the oatmeal and ketchup. Those were often the dishes I would end up re-washing, by hand. But.... look at this!!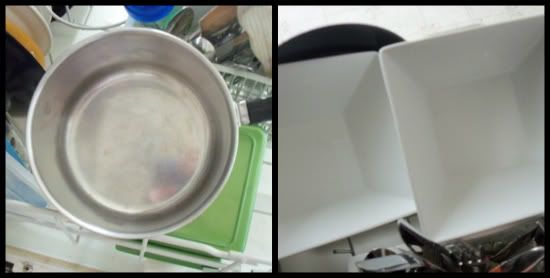 NO MORE OATMEAL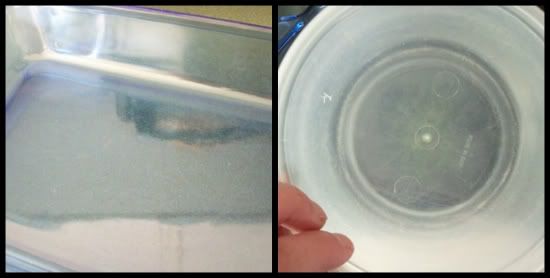 NO MORE DRIED ON WHIPPED CREAM, PUDDING OR PRESERVES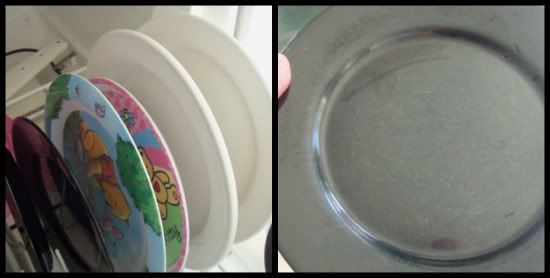 NO MORE CRUSTED ON KETCHUP OR MASHED POTATOES
Mr.B was very curious to find out what I was so happy about. After repeating AWESOME, every time I took one of the test dishes out, he came in to see what was going on, LOL.
If you haven't tried the various
Finish Dishwasher products
, you are missing out on something fabulous; the end of pre washing dishes, and re washing dishes. All thanks to FINISH QUANTUM!
Disclosure: I am part of the Finish Blogger Program by Mom Central. I received compensation as part of my affiliation with this group. The opinions on this blog are my own.