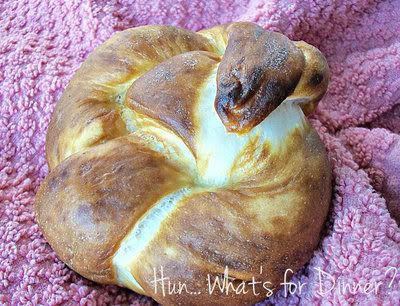 Well, it's grilling season again and I'm all about the bun. Sure many people think about what to put on the bun, but I think about whether the bun will complete the burger, or if it'll fall flat. Most of the time, I'm in a rush and buy burger buns at the store, but this past weekend was a long weekend and I wanted a bun that would make everyone say WOW. My go to source for rolls and buns is the
King Arthur Flour website
. It has a gazillion recipes and all the ones I've tried, have been spectacular. The whole time I was working with this dough, I was amazed at how soft, smooth and supple it was. I knew right then and there, these buns would be phenomenal.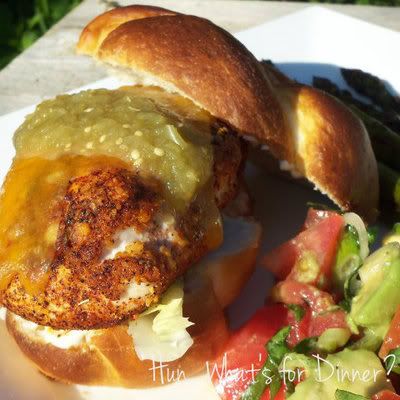 Were they ever!!! Everyone jumped on them even before I had a chance to take a photo of them.
Plus how do you explain to a back yard of hungry people, that they can't eat, until you've taken a picture of the food??
I quietly assembled my chicken sandwich and snuck away to a quiet corner, where I quickly took photos of my plate. Thankfully by the time everyone had eaten their fill, there was one lonely bun left. At last, I could take a photo of it, LOL. These buns were slightly tough and crunchy on the outside and pillowy soft on the inside; just like a soft pretzel. Everyone raved at how delicious they were and how they enjoyed them better than those traditional store burger buns. The soda water really helped them get nice and dark and the way they look is quite impressive. I've found yet another phenomenal roll recipe, to bring our BBQs to a higher level!
Pretzel Sandwich Buns
Adapted from King Arthur Flour
printable version
Dough
2 1/2 cups King Arthur Unbleached All-Purpose Flour
1 teaspoon salt
1 teaspoon sugar
1/4 cup (4 tablespoons) softened butter
1 teaspoon poultry seasoning or 1 1/2 teaspoons onion powder, optional
2 1/4 teaspoons instant yeast
2/3 to 3/4 cup lukewarm water*
*Use the greater amount in the winter, the lesser amount in the summer, and somewhere in between in the spring and fall. Your goal is a soft dough.
Topping
1 cup boiling water
2 tablespoons baking soda
1) To make dough by hand, or with a mixer: Place all of the dough ingredients into a bowl, and beat until well-combined. Knead the dough, by hand or mixer, for about 5 minutes, until it's soft, smooth, and quite slack. Flour the dough, place it in a bag, and allow it to rest for 45 minutes.
2) To make dough with a bread machine: Place all of the dough ingredients into the pan of your bread machine, program the machine for dough or manual, and press Start. Allow the dough to proceed through its kneading cycle (no need to let it rise), then cancel the machine, flour the dough, and give it a rest in a plastic bag, as instructed above.
3) To make dough with a food processor: Place all the dough ingredients except the water in the work bowl of a food processor equipped with the steel blade. Process for 5 seconds. Add the water, and process for 7 to 10 seconds, until the dough starts to clear the sides of the bowl. Process a further 45 seconds. Flour the dough, place it in a bag, and allow it to rest for 45 minutes.
4) While the dough is resting, prepare the topping: Combine the boiling water and baking soda, stirring until the soda is totally (or almost totally) dissolved. Set the mixture aside to cool to lukewarm (or cooler).
5) Prepare a baking sheet by spraying it with vegetable oil spray, or lining it with parchment paper.
6) Transfer the dough to a lightly greased work surface, and divide it into six equal pieces; each piece will be about 90g, or 3 1/4 ounces. Shape the pieces into rough logs about 6" long.
7) Allow the logs to rest, lightly covered, for 15 minutes.

8) Roll each piece of dough into a 15" rope, and tie each rope into a square knot. Tuck the ends of the rope into the center of the knot to make a round bun.
9) Pour the baking soda/water into a 9" round cake pan. Place the buns in the pan, spooning the water over their tops; leave them in the water for 2 minutes before placing them on the baking sheet. This baking soda "bath" will give the buns a nice, golden-brown color.
10) Allow the buns to rest, uncovered, for 30 minutes, while you preheat your oven to 450°F.
11) Bake the buns for 5 minutes. Tent them lightly with aluminum foil, and bake for an additional 5 to 8 minutes, or until they're golden brown and feel set on the bottom (when you pull one out of the oven and carefully poke its bottom).
12) Remove the buns from the oven. Brush them with melted butter, if desired; this will give them a soft, buttery crust. Serve immediately; or cool, then wrap in plastic and store at room temperature for several days. Freeze for longer storage.
13) When ready to serve, warm the buns gently on your barbecue grill, if desired. Split each bun, and fill with boneless grilled chicken, a hamburger, veggie burger, or your favorite grilled treat.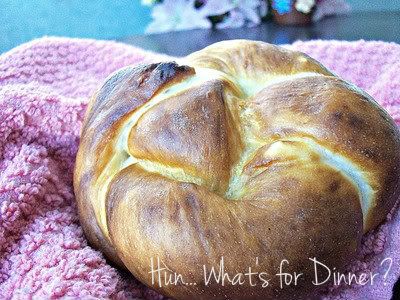 This post linked to
Hearth and Soul
Tasty Tuesday
What Makes you Say Mmmm?
Delicious Dishes
See ya in the Gumbo