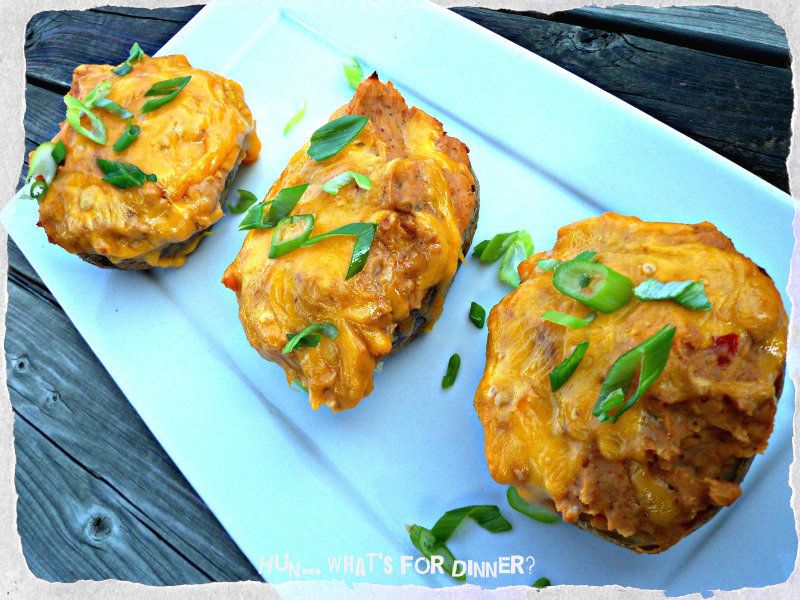 Being a food blogger has changed my life. When I started my blog, about 4 yrs ago, I never thought it would become what it is today. Yes, everyone has dreams of being the next best thing, but it was slow going and just recently over the past year, my blog has gained an amazing readership. But, the best part about this whole food blogging journey is the incredible friends I've made along the way. One thing I can say about us foodies, is that we are a bunch of really friendly people. Yes, you do stumble upon one or two who act two big for their britches, but generally we are friendly and love sharing our passion with the world.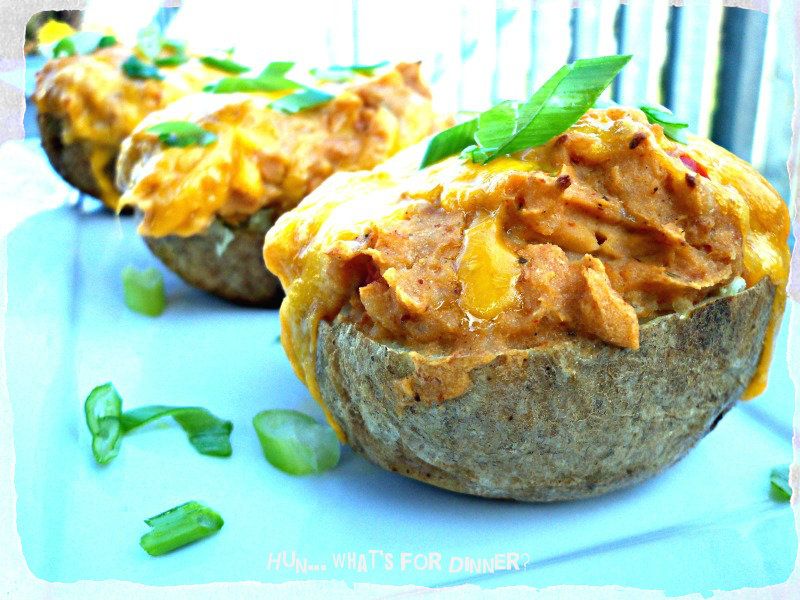 Along with great foodie friends, come great recipes. I often stumble upon recipes on other blogs and tell myself that I need to make them. But many times, I forget about them and end up creating new recipes of my own. This particular recipe however, I tried last year, while competing in the Real Women of Philadelphia Canada Contest. A group of us ladies has decided to attempt to create a dinner book club, where on person would choose which book we would read and choose 3 recipe, from those submitted; for all of us to try at home. These stuffed potatoes belong to my good friend Jeanine, from
the Baking Beauties
. The whole family loved them, when I made them the first time, so they were more than happy to see them make a repeat appearance at our dinner table. The filling is smooth and slightly creamy, thanks to the refried beans, and I kicked them up a notch by adding 4 oz of Herb and Garlic cream cheese to them as well. The flavours are amazing, spicy, savory, cheesy. Everything we love in great Mexican inspired food. Hubby actually said I should make these at least once a month, so you know for sure they are a winner!!
Mexican-Style Baked Potatoes
Adapted from the Baking Beauties
printable version
Ingredients:
4 large russet potatoes (about 8 ounces each), washed & scrubbed
3/4 cup refried beans
2 scallions (white and green parts), thinly sliced
1 Tbsp GF Taco seasoning
salt & freshly ground pepper to taste
3/4 cup mild or medium salsa
1 cup GF reduced-fat shredded cheddar cheese
GF sour cream and/or guacamole (optional)
Directions:
1. Preheat the oven to 450 degrees F. Prick the potatoes with a fork and bake in the center of the oven for 1 hour, or until tender. Reduce the heat to 375 degrees F and let the potatoes cool at room temperature for about 15 minutes before handling.
2. When the potatoes are cool enough to handle, cut in half lengthwise and scoop out the potato pulp, transferring to a small bowl and leaving a shell about 1/4 inch thick. Add the refried beans, scallions, taco seasoning, salt and pepper to the potato pulp; mash well to thoroughly blend. Stuff the mixture back into the potato halves and transfer to an ungreased baking sheet. (At this point, the potatoes can be covered with plastic wrap and refrigerated for up to 24 hours before continuing with the recipe.)
3. Top each potato half with about 1 1/2 Tbsp of salsa. Bake in the center of the oven, about 15 minutes (about 20 minutes if they have been refrigerated), or until heated through. Sprinkle each half with 2 Tbsp of the cheese. Return to oven and bake until the cheese is melted, about 5 minutes. Serve at once, with the toppings (if using).
Based on a recipe from The Gluten-Free Vegetarian Kitchen by Donna Klein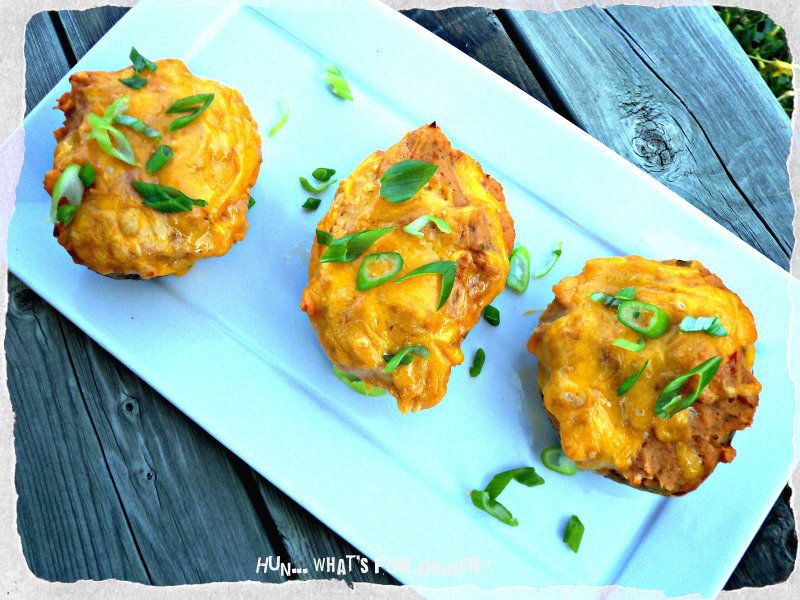 This post linked to
Tuesdays at the Table
See Ya in the Gumbo
Delicious Dishes
Tasty Tuesdays
Hearth and Soul