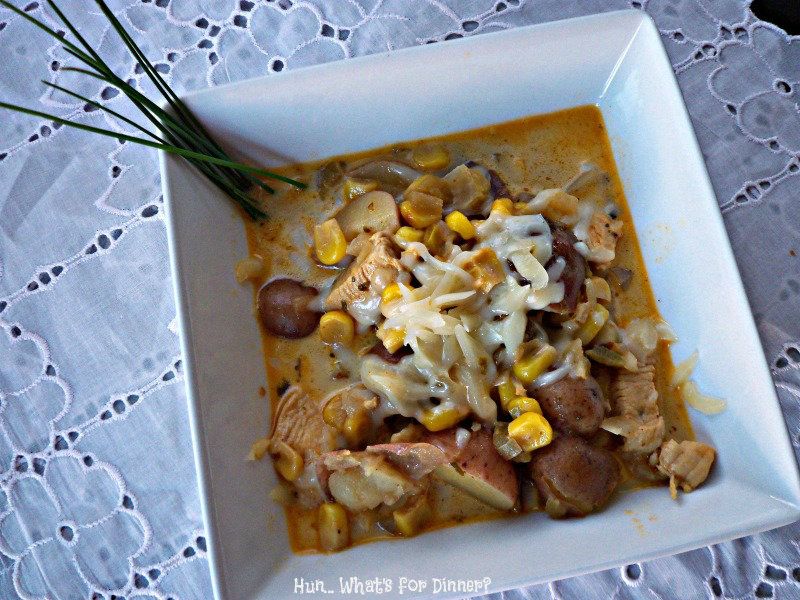 I've always been a big fan of food network television and have been watching it for over 10 yrs now. It is one of the things that helped me become the cook I am today and it has helped me think outside the box, when it comes to eating and cooking. Seven years ago, when I was on bed rest with Mr.B, the television became my best friend, when Hubby left for work. I would watch it for hours and discovered a cute little cook named Rachael Ray. I loved her 30 minute meal show, since I knew that once I had kids, my life would turn into a pile of dirty diapers and bottles, LOL. I would watch her show religiously. Every night at 4pm, the TV would be tuned to the Food Network and I would watch Rachael in action. It got to the point that when Mr.B was learning to walk and talk, he would come racing into the room at the first sound of the 30 Minute Meal theme song. Achel Yay, as Mr.B called her, was the one show he would settle down to watch with Mommy.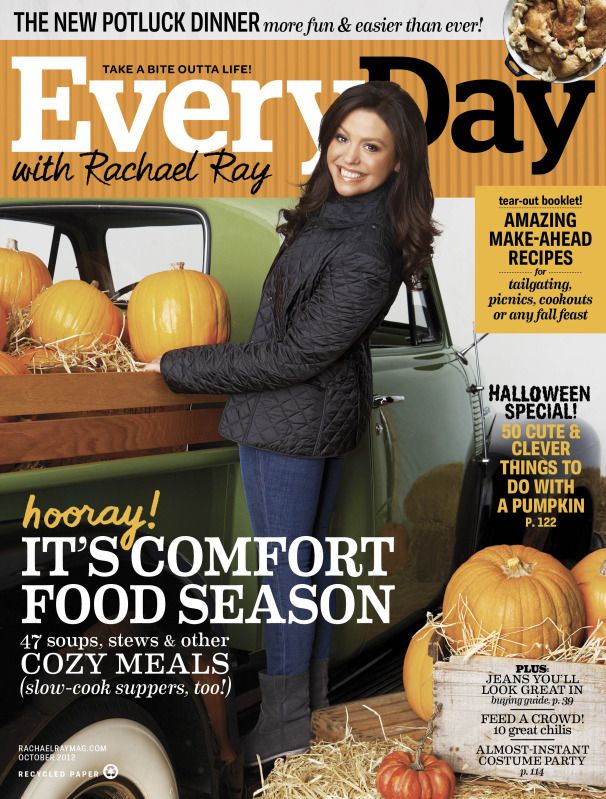 I was beyond excited when I heard she was making the jump to daytime TV and I try to watch her show everyday.... unless life gets in the way. With the show came the Magazine-
Everyday with Rachael Ray
. Anytime I had some extra spending money, you could be sure that the magazine mysteriously made it's way into our shopping cart. This past year, I decided to treat myself and get a subscription and every month I look forward to seeing the magazine in the mail box, waiting for me to sit with a cup of tea and to read it from cover to cover, once the kids are in bed. I've made quite a few of Rachael's recipes over the years and I can say that they've all been winners for our family. In the October issue of EDWRR there was a feature called Chili 10 Ways. With the colder temperatures finally here, you can bet that I was eyeing those recipes up. The feature gives you a basic chili recipe, then gives you 9 variations on the basic recipe. The Chicken and Corn Chili caught my attention, since I was intrigued by the chicken, corn and potatoes.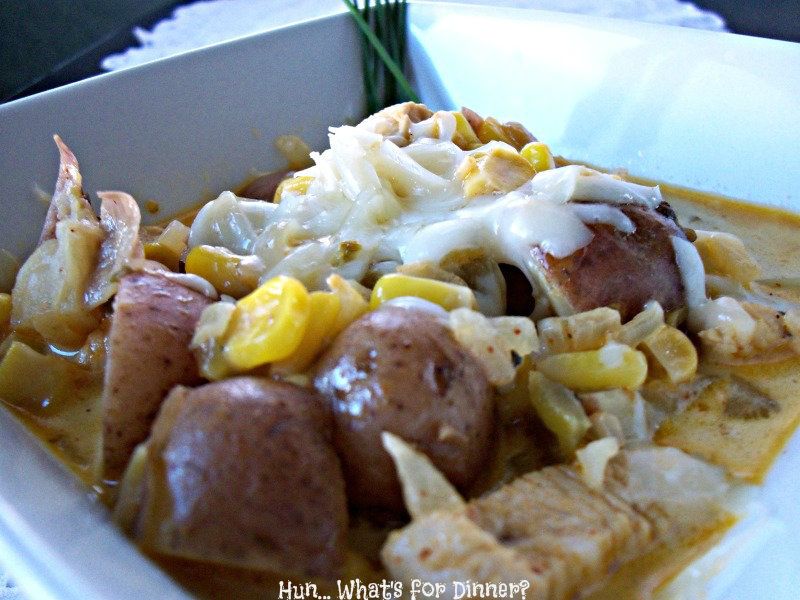 This chili is like no other. I loved how flavorful it was and how easy it was to make. I used baby red potatoes and the butteriness of them, mixed with the spicy broth was heaven. The kids loved this version way better than the chili I usually make and I enjoyed eating this for lunches, days prior to making it. Why is it that dishes, like chili, always takes better the next day?? Just like many of Rachael's recipes, this was quick, easy and perfect for a cold fall day.
adapted from Every Day with Rachael Ray
2 Tbs vegetable oil
2 large onions, chopped
3 Tbs minced garlic
1/3 C ancho chili powder
1 Tbs ground cumin
1 Tbs dried oregano
coarse salt and pepper
1 tsp cayenne
1 qt chicken broth
2 red potatoes, chopped
3 C corn
1 can chopped chiles
1 1/2 C raw chicken, chopped
1 C heavy cream
2 C shredded Jack cheese
In a large dutch oven, heat the oil over high heat. Add the onion and stir over medium-low heat, until soft, 8 minutes. Stir in the garlic and chicken broth, scraping the pan. Add the chili powder, cumin, oregano, salt, pepper, cayenne and potatoes; simmer until tender, 10 minutes.Add in corn, chiles and raw chicken; simmer for 10 minutes.Stir in 1 C of heavy cream and shredded cheese, until the cheese has melted. Serve with oyster crackers and chives.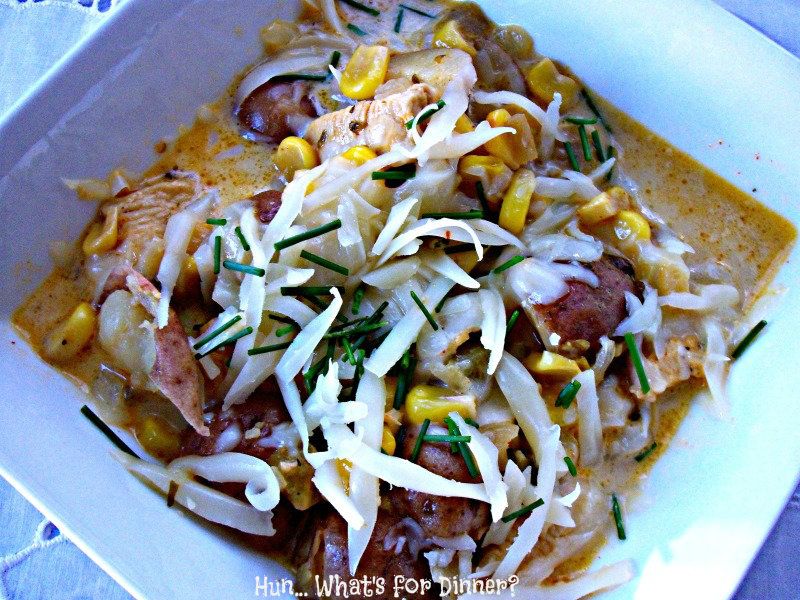 This post linked to
Tuesdays at the Table
Tasty Tuesdays
See Ya in the Gumbo
Hearth and Soul
Delicious Dishes
Kitchen Dreaming Chili Cook Off