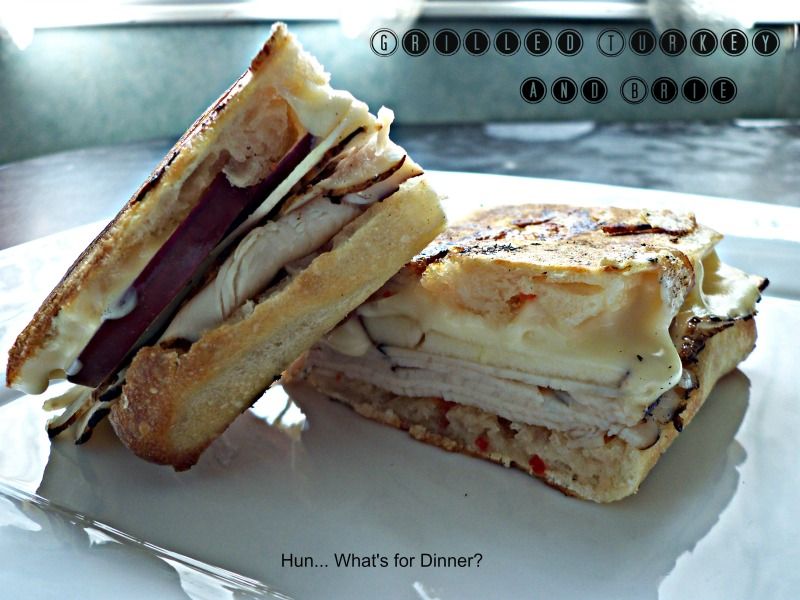 Most of you know I love cookbooks. I haven't counted, but I can confidently say that I have over 100 cookbooks in my collection. Most of them however are still packed into boxes, in the basement, waiting for appropriate space to put them in. Every once in a while, I wander down stairs, pick a few cookbooks and bring them back upstairs to read. If I find a really great recipe, I make it right away; but mostly I like to read them from front to cover, bookmarking recipes that I am hoping one day to try. When I was approached by the Robert Rose Publishing company about reviewing some cookbooks for them, of course I jumped at the chance. With so many great new cookbooks out there, I love being able to read them, bookmark recipes and share them with you.
Today I would like to talk about a book that is sure to appeal to just about anyone.
150 best grilled cheese sandwiches by Allison Lewis
, is brimming with amazing mouth watering grilled cheese recipes. In this book, you can find recipes for just about every meal, during the day. From breakfast, to desserts; you'll be able to find a recipe that is sure to fill your craving. I also love that there is a section on condiments with recipes for homemade mayonnaise, barbecue sauce and even pimento cheese. Having such a sweet tooth, I was initially drawn to the dessert sandwiches, but after reading through the whole book, I had many others bookmarked. One that really caught my attention was the Turkey and Brie with Apricot grilled cheese. I've never really had Brie before
(something about it being coated in moldy like fuzzy white stuff, LOL)
, and I thought a grilled cheese sandwich would be a great way to introduce myself to it.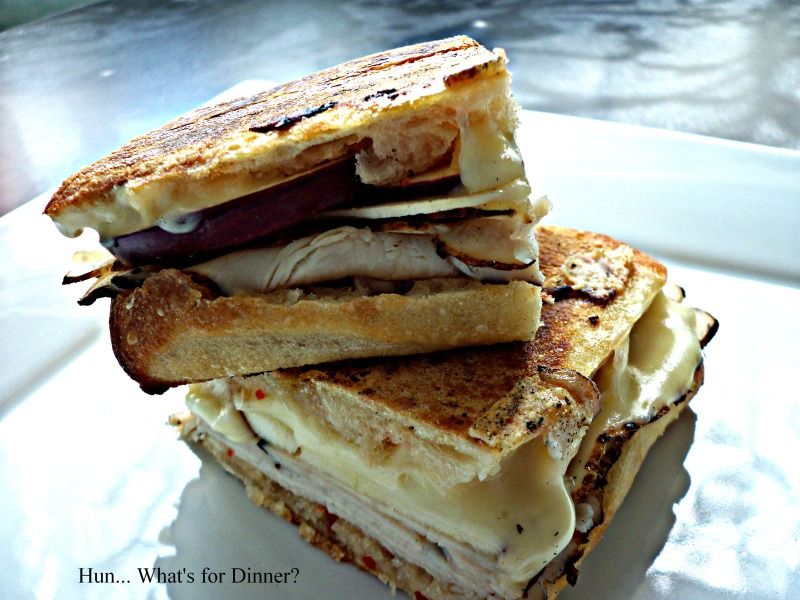 This sandwich is phenomenal!! The bread is crisp, the cheese is soft and melty, the salty turkey mingles so well with the sweet apple and jam. I did not have any apricot jam, so I used some homemade red pepper jelly. I really loved the savory spiciness that it added to the sandwich. I also used Paula red apples and some ciabatta bread, rather than sourdough. This was pretty much heaven on bread, in my opinion. I also love that it is relatively healthy, for a grilled cheese sandwich.
Grilled Turkey and Brie with Apricot
adapted from 150 best grilled cheese sandwiches
8 slices sourdough bread (1/2-inch/1 cm thick slices)
2 Tbs butter or margarine, softened
1/2 C apricot preserves or jam
8 oz thin sliced maple glazed turkey
4 oz Brie, sliced
2 medium Granny Smith apples, thinly sliced
Brush one side of each bread slice with butter. Place 4 slices on a work surface, buttered side down. Spread remaining 4 bread slices equally with apricot preserves. Top equally with turkey, Brie and apples. Cover with remaining bread slices, buttered side up, and press together gently.
Place sandwiches on preheated panini grill or in a large skillet over medium heat and cook, turning once if using a skillet, for 3-4 minutes or until golden brown and cheese is melted. Serve immediately.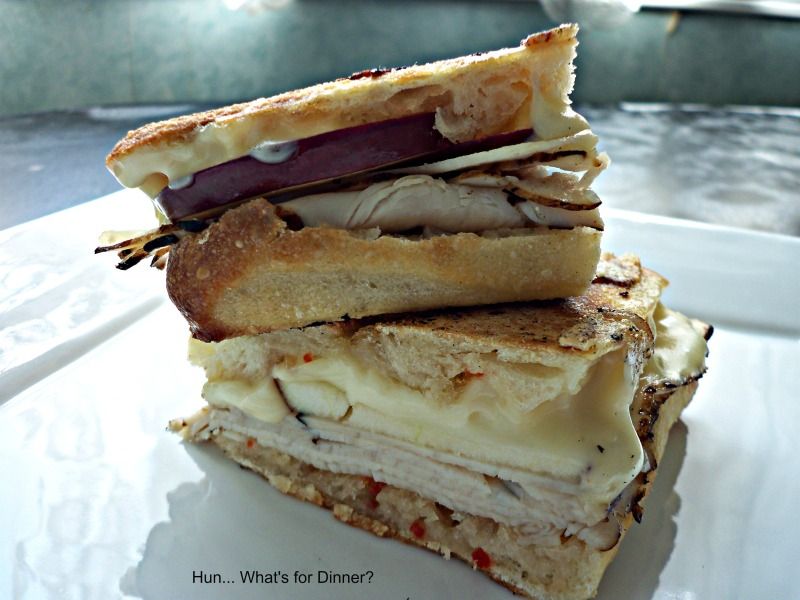 This post linked to
See Ya in the Gumbo
Delicious Dishes
Tuesdays at the Table
Hearth and Soul
Tasty Tuesdays