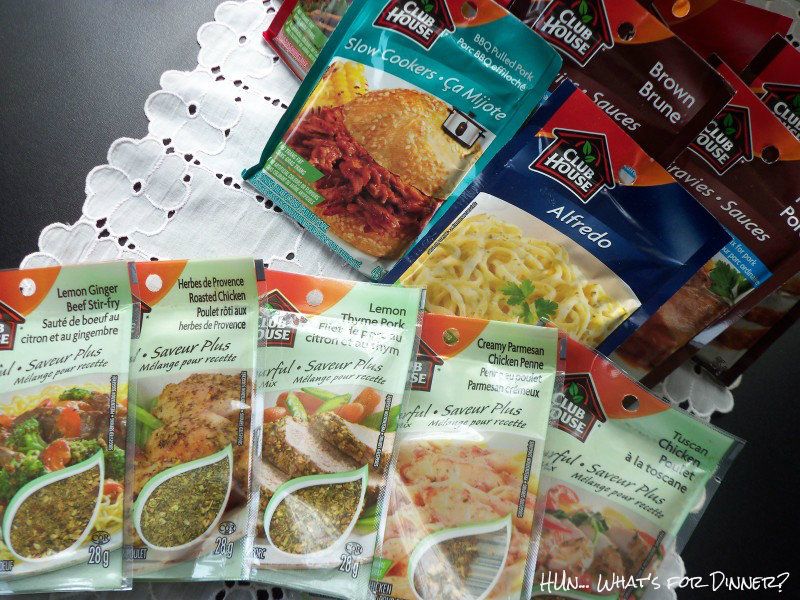 Boy is it cold out today!! Gone are the lazy days of summer and we are all slowly getting ready for winter. Fall happens to be my favourite season. The weather gets cooler and by that time, I've pretty much exhausted my BBQ food repetoire and I am ready for some good ole comfort food. Soups, stews and roasts are the perfect way to fill our tummies on these chilly Fall days. When I had the opportunity to work with
Club House
and
Mom Central
, I was very excited. We always have some sort of Club House packet in the house; whether it is Hollandaise sauce, Taco seasoning, salad dressing or gravy, they are my go to brand. When I received my box of goodies, I was like a kid at Christmas; looking through all the packets they had sent me. Then I started going through the
NEW Flavourful Recipe Mixes
and I wanted to quickly get into the kitchen and start cooking.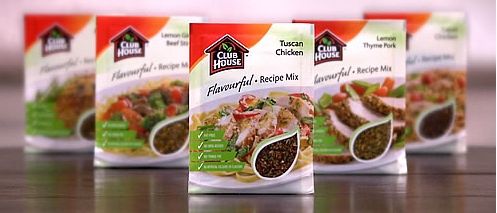 These Flavourful Recipe Mixes are amazing! I love that they have all the herbs and spices needed in one packet, to make a healthy and wholesome meal. They even have a recipe on the back of each packet, that is perfect for each seasoning. What I love most about these are that they contain no trans fat, no artificial colours or flavours and no added MSG, which means I can create a healthy meal, that is quick and full of flavour, in no time. The first Flavourful Recipe Mix I decided to try was the
Herbes de Provence Roast Chicken
. This was a very easy way to get a ton of flavour into my roasted chicken. The combination of the herbs with Dijon mustard and wine, was spectacular. The aroma of the chicken roasting was mouthwatering and the chicken came out of the oven, tender, juicy and bursting with flavour.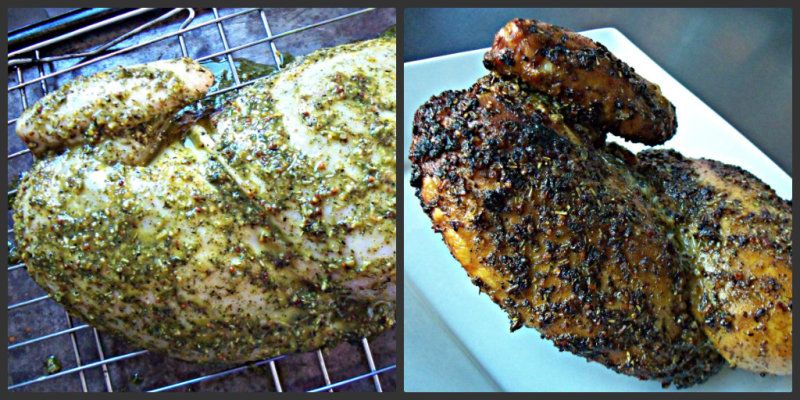 Herbes de Provence Roast Chicken
Next I decided to try the
Tuscan Chicken
packet. Hubby and I are crazy about Italian foods, so I knew this would be a total hit with us; and was it ever. The flavours in this was amazing, there were notes of fennel and spicy red pepper flake. The chicken was tender and I loved that everything came together in just the matter of 5 or so, easy steps. The kids did find the sauce a bit spicy, but they happily gobbled up the chicken and pasta. I can not wait to be able to try the other Flavourful Recipe Mixes, waiting in my pantry!!!
"Disclosure – I am participating in the Club House Flavourful Recipe Mixes Blog Tour by Mom Central Canada on behalf of McCormick. I received compensation as a thank you for participating and for sharing my honest opinion. The opinions on this blog are my own."
Don't forget to enter my giveaway, to win your own Club House gift pack and a $50 girft card, to help you get creative in your own kitchen!!!
Giveaway ends Friday Oct 12 at 12:01 am and is open to Canadian Residents only.