Thanksgiving here in Canada is celebrated in October and is only 4 days away. Growing up, I never thought twice about celebrating Thanksgiving before Halloween, but since I am older and have lived in the U.S; it now feels a little strange to celebrate so early. Never the less, we will be celebrating next Tuesday, so I wanted to share one of my favourite Thanksgiving deserts with you. Every year growing up, my Mom would make Tarte au Sucre, as our Thanksgiving dessert. This pie is very similar to Pecan pie, for the exception of the pecans. We do not put nuts in our pie, only the sugar cream mixture. This is a traditional dessert that can be found in Belgium, France and Quebec; which is where my grand-mother's both learned the recipe. While many versions of this pie use maple syrup, my family uses brown sugar to make it more economical.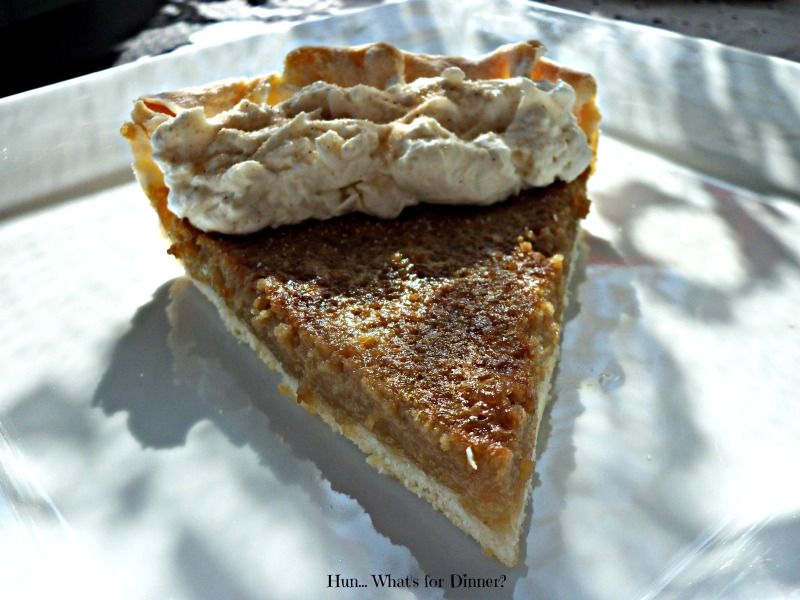 This pie is very sweet and rich and you will notice that the whole pie is quite thin. Trust me, too much filling in this pie would just be too overwhelming. The kids really like this caramel cream pie, while Hubby finds it to be too sweet. Being a sugar junkie, I love it and am exciting to be sharing this piece of my heritage with you. If you are feeling adventurous this Thanksgiving and looking to bring some French Canadian culture to your table, Tarte au Sucre is the perfect way to do so.
Tarte au Sucre- Sugar Cream Pie
printable version
2 C brown sugar
3 Tbs flour
1 C whole milk (I use 2%)
1 egg
1 Tbs butter
2 tsp vanilla
dough for 2 pie shells
Whipped cream for garnish (if desired)
Preheat oven to 325 degrees F.
In a bowl mix brown sugar and flour. Mix in milk, egg, butter and vanilla; until well combined. Pour into 2 pie shells and bake for 30-45 minutes; until center is set.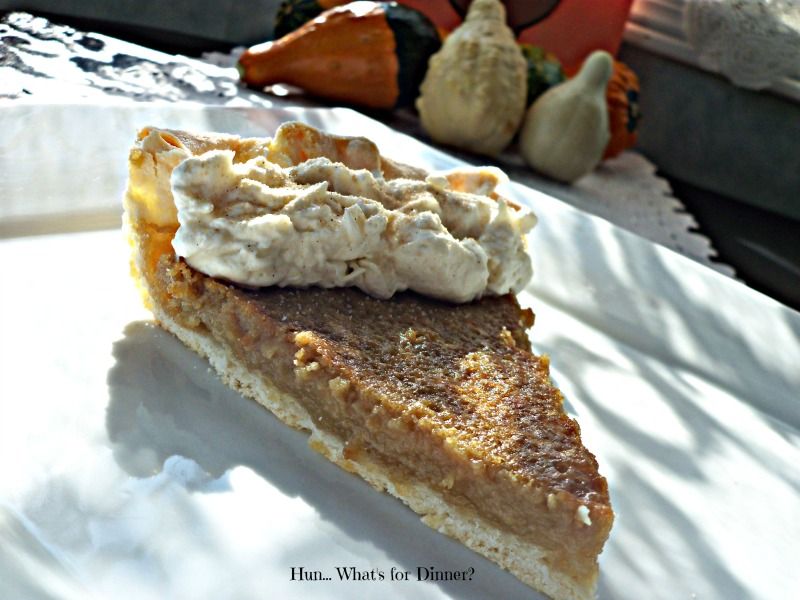 This post linked to
Recipe Box
Cast Party Wednesday
Full Plate Thursday
Thursday's Treasures
Tasty Thursday
s
Tastetastic Thursday
Church Supper