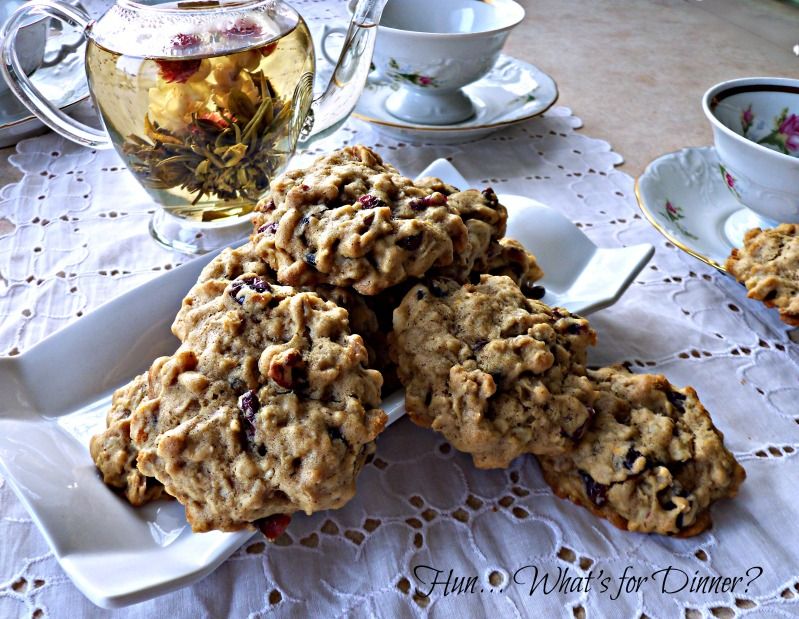 The temperatures are dropping and our appetites are increasing. More and more, during the day, I'm hearing "Mom, I'm hungry! Can I have a snack?". Oatmeal Cookies were always a special treat in my house, since my Mom was more into baking squares than cookies. I still remember the excitment I would feel, when I'd open the door after school and smell that combination of sugar, cinnamon and oats, in those soft baked cookies. Now that I am a Mom, I love to bake during the day, so that when the kids come home, they can have that same feeling of excitement from those intoxicating smells, when they come home from school. Since cookies have either tons of butter or margarine, I don't make them all that often. That's why I decided to try and make a version of oatmeal cookies, using oil, instead of butter. So, not only are these cookies healthier, they are also dairy free!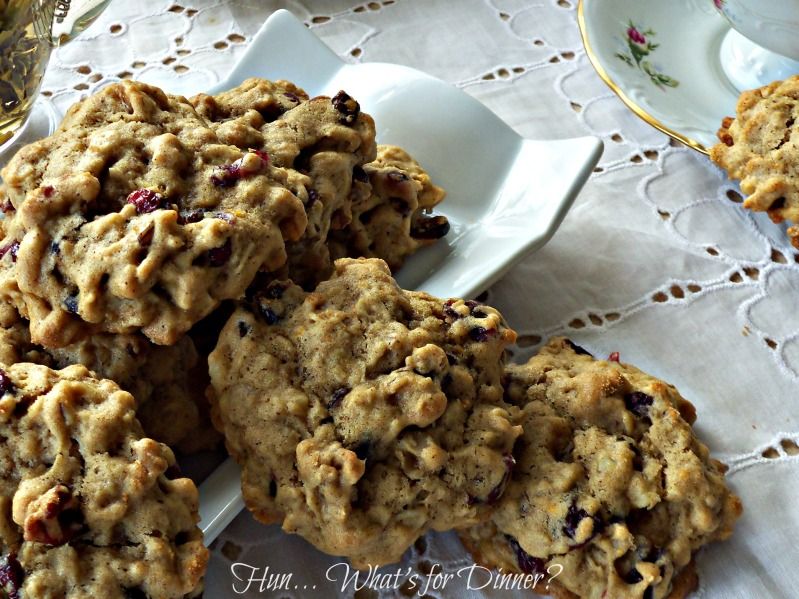 It being close to the holidays, I've been craving the smells of what I call Christmas spices. Ginger, cinnamon, cloves all make me think of spending time with family, on cold winter nights. Mmmm, I can smell those spices, just thinking of them and they bring a quiet happiness to my soul. That's why I wanted to see if I could incorporate a gingerbread like flavour to my oatmeal cookies. I also decided that cranberries would be a better pairing, than raisins, with the gingerbread flavours. Boy was I right! A hint of tart among the warm comforting flavours makes these cookies so special.
"This recipe was created for Food Bloggers of Canada, in conjunction with Manitoba Canola Growers, as my entry to the My Cookies are the Best Contest; for a chance to win one of TWO prize packages consisting of a trip to FBC2013 (Food Bloggers of Canada Conference)

.

"
Gingerbread Oatmeal Cookies
printable version
1 C
all purpose flour
1

1
/2 C old fashion rolled oats
1

/2

tsp
baking soda
1 tsp
baking powder
2 tsp ground ginger
1 tsp
cinnamon
1/4 tsp nutmeg
1/4 tsp salt
1

/2

C brown sugar
2 Tbs black strap molasses
1

/2

C Canola oil
2
eggs
1 tsp
orange zest
1 cup
dried cranberries
1 cup
walnuts
Preheat oven to 350 degrees. Lightly spray 2 baking sheets and set aside.
In a medium bowl, whisk the eggs, molasses and brown sugar, until fluffy. Add in the Canola oil and orange zest, mixing well. In a seperate bowl, mix together the flour, oats, baking soda, baking powder, ginger, cinnamon, cloves, and salt. Add to the wet ingredients and mix until well combined. Fold in dried cranberries and nuts.
Drop by rounded tablespoons onto the prepared baking sheet, at least 1 inch apart. Bake for 8-10 minutes; until edges begin to brown. Remove from oven and let cool 2 minutes on cookie sheet, before transfering to a wire rack, to cool completely. Store in an airtight container, for up to 5 days. Makes 24 cookies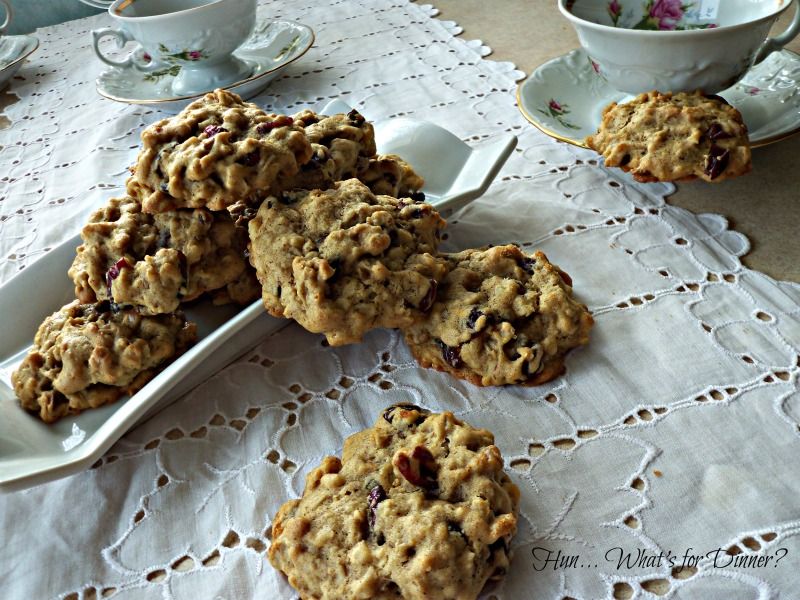 This recipe is being entered in EatInEatOut's 3 Annual Christmas in July Cookie Contest
This post linked to
See Ya in the Gumbo
Manic Monday
Tuesday's at the Table
Hearth and Soul
Delicious Dishes
Tasty Tuesday