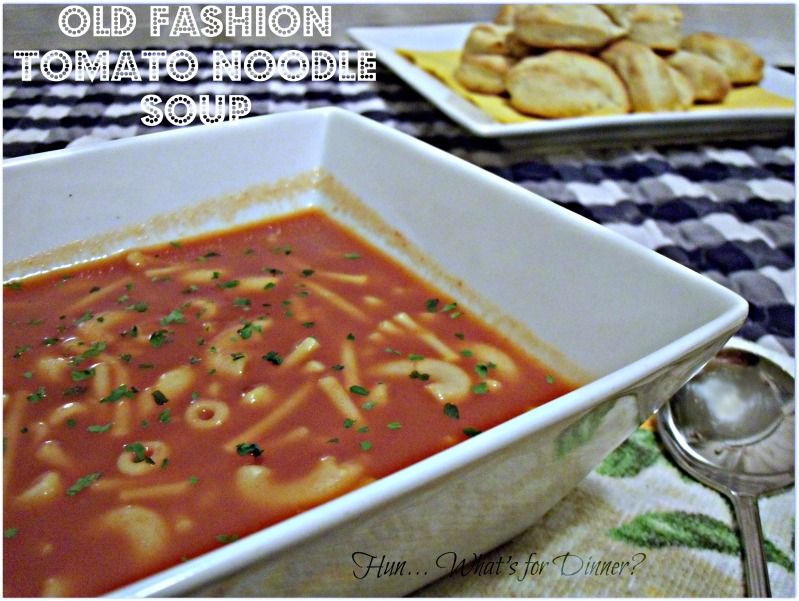 Sometimes being a food blogger, you get carried away with following the latest food trends, trying to create the most exciting, delicious and beautiful dishes. To tell the truth, it's pretty tiring, mentally. Some nights you stare at what's in the fridge and say, what can I make that will knock my readers socks off, even if all you'd like to make for dinner is grilled cheese sandwiches, LOL. Being sick these past 2 weeks gave me a much needed creative break in the kitchen. I didn't have the energy or brain power to create something exciting and new. I just wanted to cook familiar comforting foods, that I knew would help me cope with the virus who thought my body was an amusement park.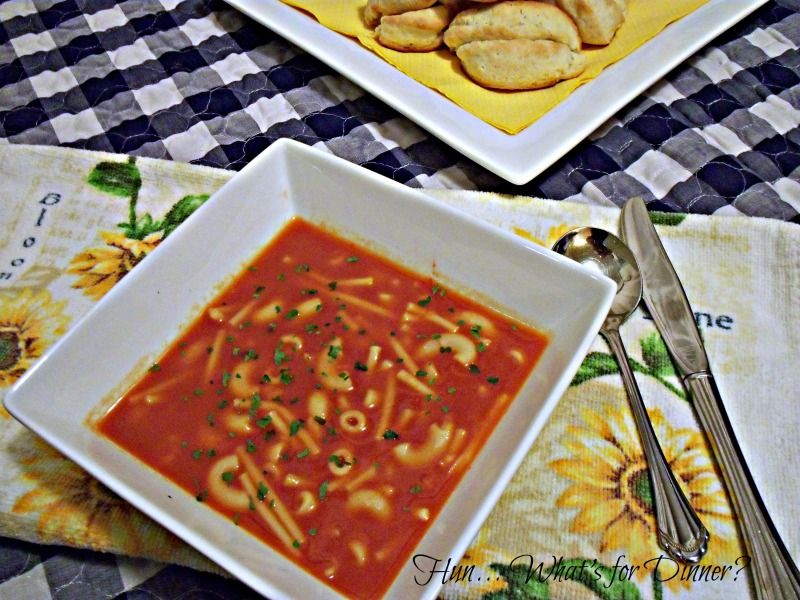 This recipe is a simple recipe, but it has such wonderful memories attached to it, which makes it one of my all time favourite things to eat, when I'm sick. My grandmother made this recipe for all 12 of her children and my Mom made it for us growing up. We would have it on cold winter nights, on Christmas Eve as a light dinner before our Reveillon, on Good Friday when we couldn't eat meat. All these memories of my Memere's soup is filled with my family and that is what makes it so special, despite it's simplicity.
Old Fashion Tomato Noodle Soup
printable version
1 packet Chicken Noodle Soup mix (I use Lipton)
water needed to prepare the soup packet
1/2 C dried spaghetti, broken into 1/4 inch pieces
1/2 C dried macaroni noodles
1 C crushed tomatoes
2 C chicken broth
fresh ground pepper
In a soup pot, bring water needed for soup packet, up to a boil. Add in packet and dissolve chicken soup base. Once soup base is dissolved, stir in crushed tomatoes, chicken broth, spaghetti and macaroni. Simmer over med low heat, stirring frequently, until pasta is al dente. Season with fresh ground pepper to taste, before serving.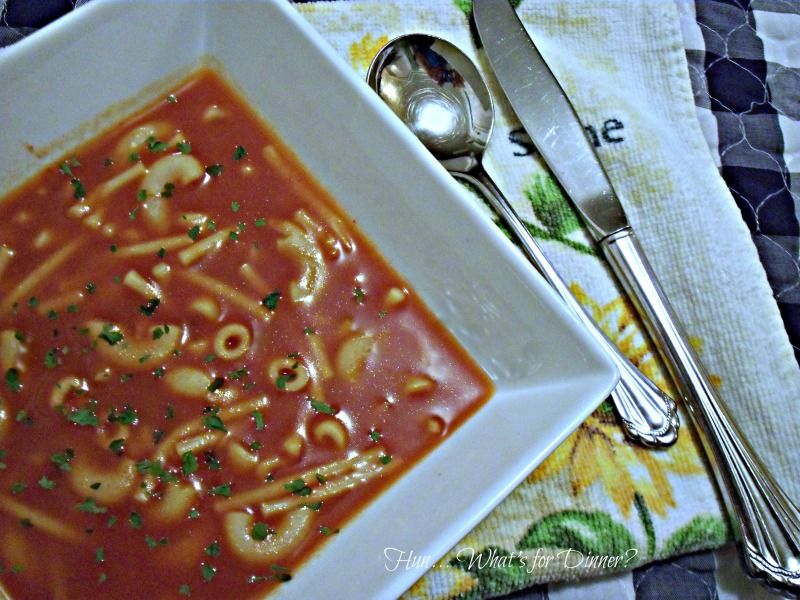 This post linked to
See you in the Gumbo
Manic Monday
Tuesday's at the Table
Tasty Tuesday
Hearth and Soul
Delicious Dishes