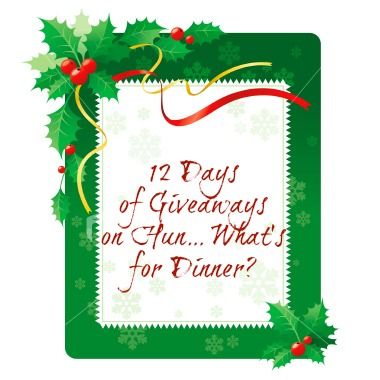 Welcome to day 11 of 12 Days of Giveaways!! Today I'd like to introduce you to Pixie Chicks Spices.

Pixie Chicks Spice Rubs
Made in Victoria BC, their preservative-free, gluten-free spice blends are mixed in small batches, with a healthy dose of love and a sprinkling of pixie dust to make them extra special for you and your family! Their versatile and all-original blends feature
Maple Salmon Rub
(also great on ham/scallops/prawns), sexy, earthy
Cowboy Coffee Rub
for red meats, herb-based goes-with-anything
Tuscan Sunse
t, smokey sweet
5-Star Salmon Rub
(also great on pulled pork), tangy lemongrass-based
Saigon Dreams
, addictively spicy
Jamaican Jerk
and more!
Enjoy
Pixie Chicks Spice
blends year round, whether as finishing spices (eg on yam fries, in dips, on cheese or veggies), on stove-top meals (pasta, stews, soups etc.), in oven-cooked meals (chicken breasts/wings, Beef Wellington, pizza, breads etc), or with BBQ meals. Join us on
Facebook
, for updates, events and foodie fun!
"Thanks for looking at our products, and we hope you enjoy them as much as we enjoy making them for you!"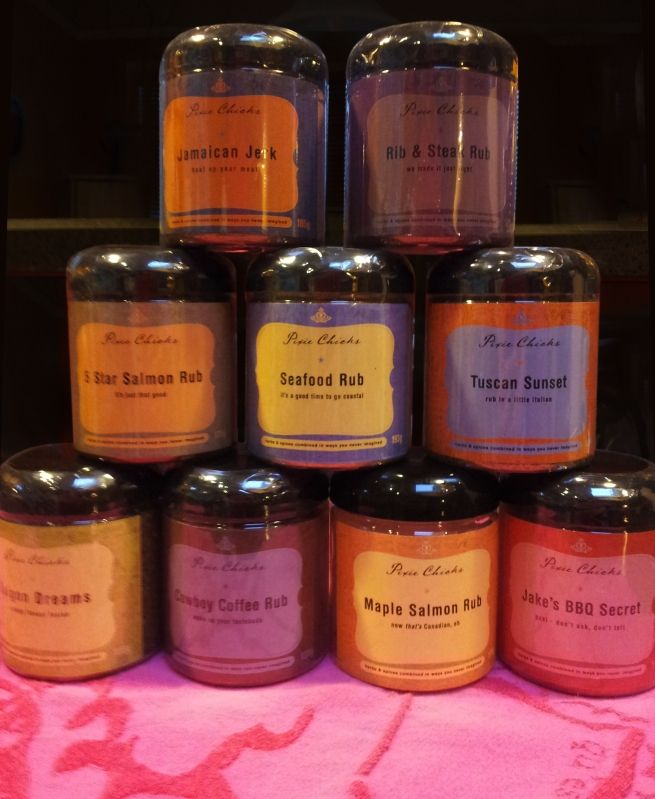 Today
Pixie Chicks Spices
is generously giving one lucky Hun... What's for Dinner? reader a chance to win Nine jars (8 oz each) of their spice rubs and blends, including
Jamaican Jerk
Rib & Steak Rub
5 Star Salmon
Seafood Rub
Tuscan Sunset
Saigon Dreams
Cowboy Coffee Rub
Maple Salmon Rub
Jake's BBQ Secret Rub
This giveaway will end on Dec 22st at 11:59pm EST and is open to Canadian residents only.
*Disclaimer: This post is sponsored by Pixie Chicks Spices. I was not compensated for this post. All opinions are my own. This post contains affiliate links
a Rafflecopter giveaway