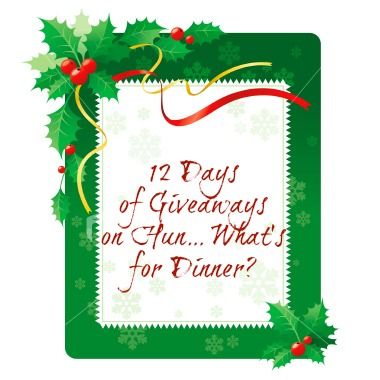 December happens to be one of my favourite months of the year. Not only do I celebrate my birthday in December, but it is the one month of the year where everyone seems to become more generous and joyful. Christmas has always been a special time for us in the Jamieson household and every year, we try to spread good cheer to others and to remind everyone of the true meaning of Christmas. This year I decided I wanted to create an event that I could share with all my wonderful readers. With the help of 12 wonderful and generous businesses, I have organized 12 days filled with giveaways. Everyday, for the first 12 days of December, I will be posting a giveaway featuring one of these amazing businesses.
To get us started, I would love to introduce you to
P.S.S United
. P.S.S. United is for Plus Size women. This company is built Exclusively for You! P.S.S. United is more than just fashion in an industry that does not appreciate the curvaceous women of the world because, being a Plus Size Woman is a lifestyle.
Their goal is to provide plus sized people with everything their heart desires in one place; by opening an online boutique.
The K.I.S.S. Boutique
(Keep It Sweet & Sexy) is for fashionable accessories that are appropriate for teenagers as well as adults; packed with the hottest and trendiest items that are moderately priced. They are also in the process of opening a second online boutique which will be named E.F.Y. (Exclusively For You!) which will be a clothing boutique that will have great designer clothes. We will be selling Kiyonna, IGIGI, SWAK Desgins, Rocawear, Dereon, and Apple Bottoms. Fashion is the most important art form. We want to give everyone the opportunity to indulge in movable art (FASHION). In addition to their wonderful website, P.S.S United can also be found on
Facebook
.
P.S.S United
has graciously offered to send one lucky Hun... What's for Dinner Reader an acrylic Crystal encrusted hinged bracelet in Cobalt Blue and a pair of metal Crystal Encrusted lightening bolt earrings. (The earrings are nickel and lead compliant).
Today's giveaway is open to U.S residents only and will run from Dec 1st, to Dec 12 at 11:59 pm EST.
*Disclaimer: This post is sponsored by P.S.S. United. I was not compensated for this post. All opinions are my own. This post contains affiliate links.
a Rafflecopter giveaway