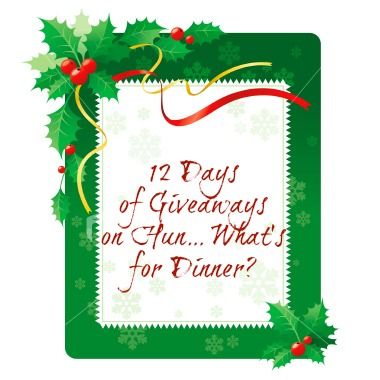 Happy Monday and Welcome to day 3 of my 12 Days of Giveaways! I would like to introduce today's giveaway sponsor, Survival Food List.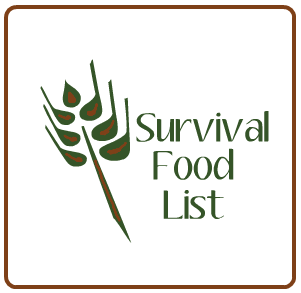 Survival Food List
is a husband-wife team living with their family on five acres with chickens, pigs, a garden and plans for more self-sufficient infrastructure. They believe that disaster preparedness is the duty of everyone, single or married, with or without kids, in order that individually and collectively we are ready for natural disasters, man-made crises and times of need. It's far better to be prepared years in advance than not at all when an emergency strikes. Preparation means storing basic food and water filtration supplies at a minimum, and for some it means also learning skills such as gardening, food preservation techniques and animal husbandry should a long-term need to be self-sufficient arise. Visit their site and
Facebook page
to learn about companies geared toward self-sufficiency and preparedness and learn more about survival foods, along with other methods of self sufficiency.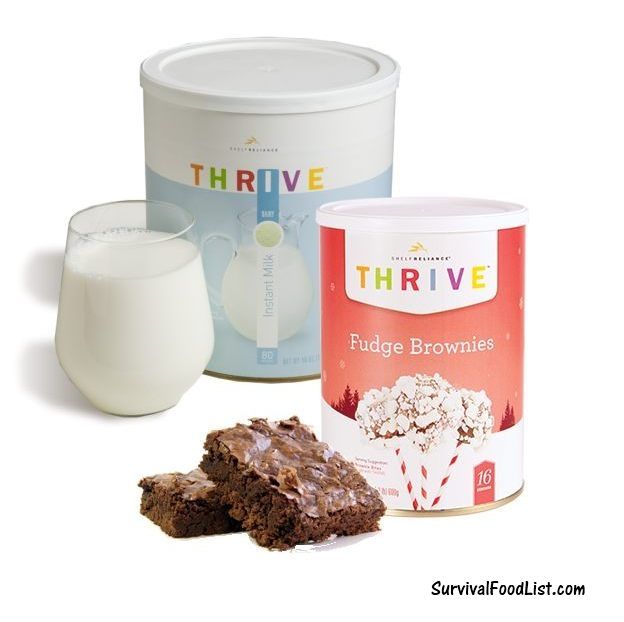 Today,
Survival Food List
has generously agreed to send one lucky Hun... What's for Dinner? reader a pantry can of Christmas fudge brownies by THRIVE and a pantry can of Instant Milk by THRIVE. These are totally awesome items to have in your emergency preparedness kit!!!
This giveaway will end on Dec 14th at 11:59pm EST and is open to Canadian

and

U.S. resident

s,

and residents of Japan.
*Disclaimer: This post is sponsored by Survival Food List. I was not compensated for this post. All opinions are my own. This post contains affiliate links.
a Rafflecopter giveaway