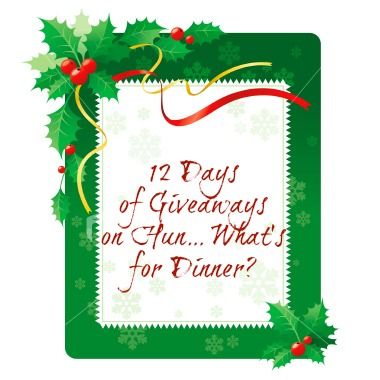 Welcome to day 4 of 12 Days of Giveaways!! Today I'd like to introduce you to Gypsy Girl Granola.
Gypsy Girl Granola
was created out of a need for healthy alternatives that still tasted good! Suzie's son, who is now 5, is gluten intolerant, allergic to all dairy and eggs. Their granola has provided them a healthy snack, breakfast and addition to their baking. They've had the pleasure of making it available to other families for 2 years now. They are located in Dayton Washington and enjoy being a part of the local farmer's markets and specialty stores.
Gypsy Girl Granola
is available online at www.GypsyGirlGranola.com and will ship anywhere in the US. They do custom orders for people who are especially struggling with their own food allergies. They have a nut free granola available, as well as granola cookies and a chocolate granola that is divine! You can also find the latest update on Gypsy Girl Granola, on their
Facebook page
.
This next year finds
Gypsy Girl Granola
preparing to move their business to Dayton into the new Blue Mountain Station. A new facility being built for small food processors who specialize in value-added agricultural foods. This move will allow them to finally have a dedicated gluten free facility!
"Gypsy Girl Granola has truly been blessed in many ways and it is an honor to watch and be a part of the miracles that are happening around us all the time!"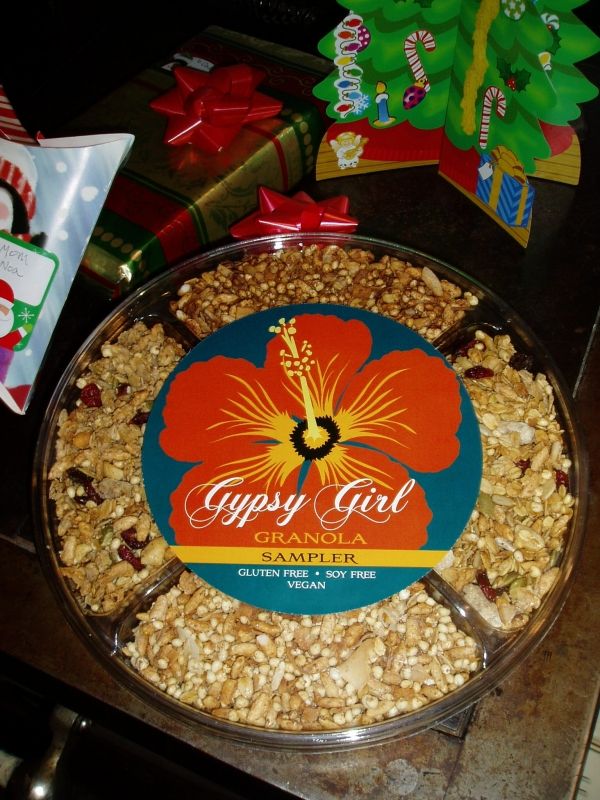 The holidays find
Gypsy Girl Granola
preparing beautiful Sampler packs for gifts or gift baskets. Each sampler packet offers 4 of our loose granola's. Today, they have generously offered to send one lucky Hun... What's for Dinner? reader a sampler pack, featuring 4 of their top sellers- Running Dummies blend, CocoCabana, Hot Mama's Spicy Blend and our new Chocolate Chica. All of the granola's are gluten free, soy free, vegan.
This giveaway will end on Dec 16th at 11:59pm EST and is open to U.S. residents only.
*Disclaimer: This post is sponsored by Gypsy Girl Granola. I was not compensated for this post. All opinions are my own. This post contains affiliate links.
a Rafflecopter giveaway