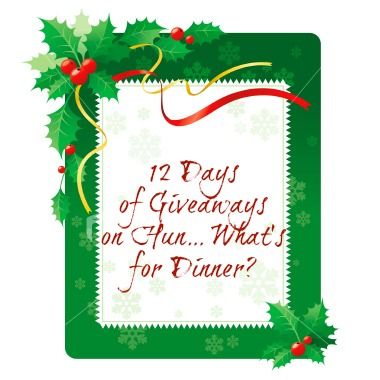 Welcome to day 8 of 12 Days of Giveaways!! Today I'd like to introduce you to Honey Bee Bottoms.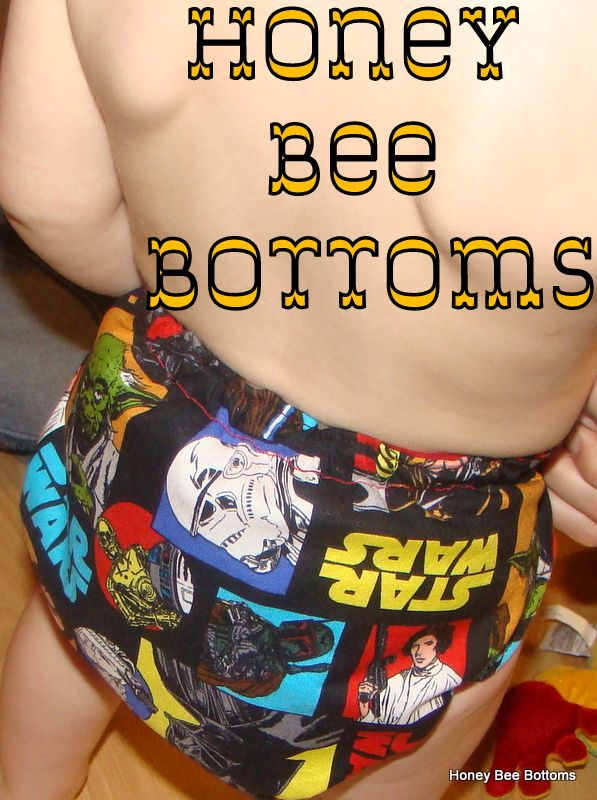 Honey Bee Bottom
Diapers are All In 2 (AI2) diapers. Because the soakers are a seperate piece, the diaper dries much faster, saving you money and time on laundry. Unless the shell becomes soiled, many parents reuse the same shell at the next diaper change, again saving you money and time on laundry.
The cotton outer allows you to dress your baby bee in your favorite style while the microfleece inner layer not only keeps your baby feeling dry but is also a barrier to prevent the laminated PUL from touching your little one's skin.
KAM snaps allow for both waist and rise adjustment for that perfect fit from newborn all the way through to the potty training years.
Any soaker that is safe for being against the baby's skin can be laid or snapped in and will work great in these AI2's.
Join Honey Bee Bottoms on
Facebook
, for sneak peeks of any new covers, before they go online, or on their
Honey Bee Hive
page for recipes, gardening, sewing and money saving tips!!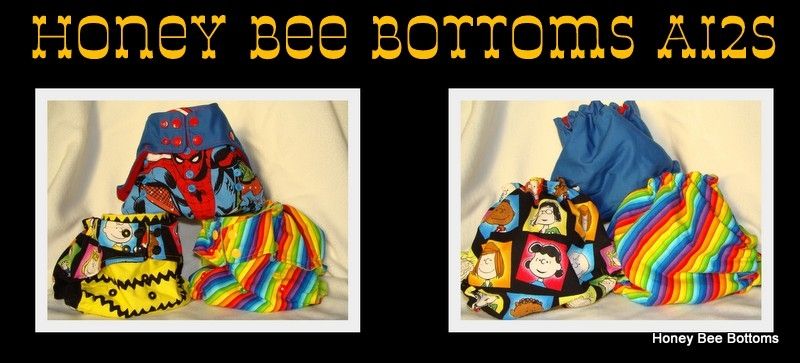 Today,
Honey Bee Bottoms
is generously giving away 3 of their All In 2 diapers- one Spiderman, one Peanuts and one Rainbow; to one lucky Hun... What's for Dinner? reader.
This giveaway will end on Dec 19th at 11:59pm EST and is open to U.S. and Canadian residents only.

*Disclaimer: This post is sponsored by Honey Bee Bottoms. I was not compensated for this post. All opinions are my own. This post contains affiliate links.
a Rafflecopter giveaway