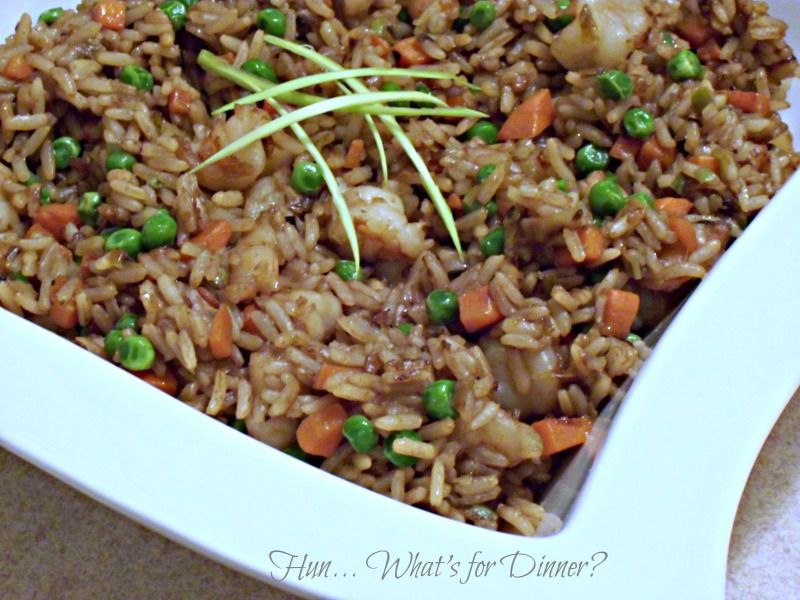 Boy, things sure are busy this time of year. Decorating, baking, shopping, shipping cards and presents, deciding which relatives to spend Christmas with (his side, or mine?)..... I'm exhausted just thinking about it!! Since I've been so busy with helping at school, baking and trying to turn our house into a winter wonderland, I've been neglecting thoughts of dinner. I swear, if I wouldn't feel guilty, we'd be eating cereal and fruit for dinner until Christmas. I need quick and easy, to fill the kid's bellies and get us fed until breakfast.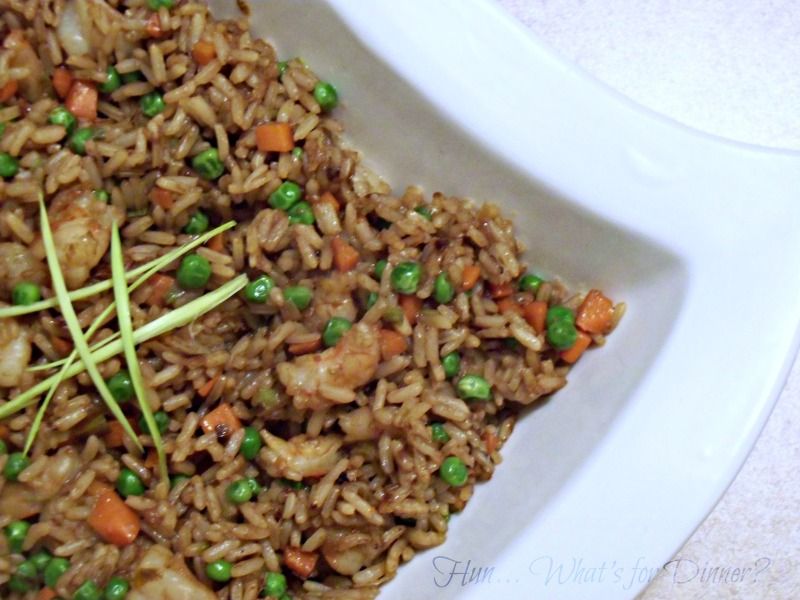 There's nothing quicker than shrimp! The kids love it, so we always have a bag or two in the freezer, for those quick meals. The kids had suggested ordering Chinese Take-out, but it just isn't in the budget this month. So, I decided to make one of our favourites, here at home. This recipe is super simple and tastes great. Sometimes I even cook up a plain omelet, cut it into strips and top the rice with it. But this time, we went with just the rice and shrimp.
Shrimp Fried Rice
printable version
2 C water
1 C chicken stock
salt
1 1/2 C long grain rice
3 Tbs canola oil
1 pkg 31- 35 count shrimp, cut in half
1 medium leek (white and light green parts only)
1 large carrot, cut into small cubes
1/2 C frozen peas
3 Tbs low sodium soy sauce
Bring the water and chicken stock to a boil. Add in rice and a pinch of salt, stir once and cover. Cook over lowest heat setting, for 15-20 minutes; until rice is tender and liquid has been absorbed.
While rice is cooking, slice the leek in half length wise and finely chop each half. Place leeks in a large bowl of water and swish them around, to loosen any dirt. Carefully scoop leeks out onto a clean kitchen towel, to drain.
Preheat oil in a large non stick skillet, over med-high heat. Add in leeks and cook until they begin to soften. Add carrots and continue cooking, stirring often, until carrots begin to soften slightly. Add soy sauce, 1/4 C water and peas; cook until carrots are tender crisp. Add in cooked rice and shrimp; stirring to coat with soy sauce. Continue cooking for 5 minutes; until shrimp is pink and opaque.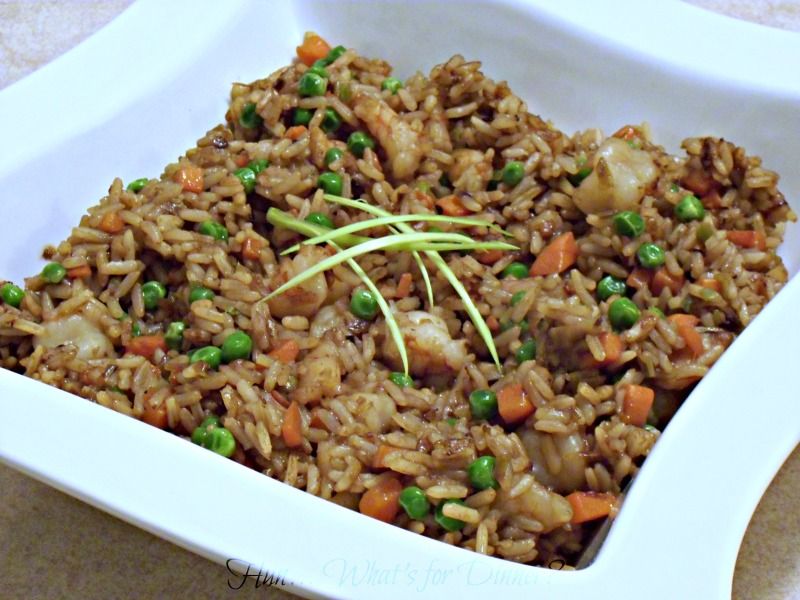 This post linked to