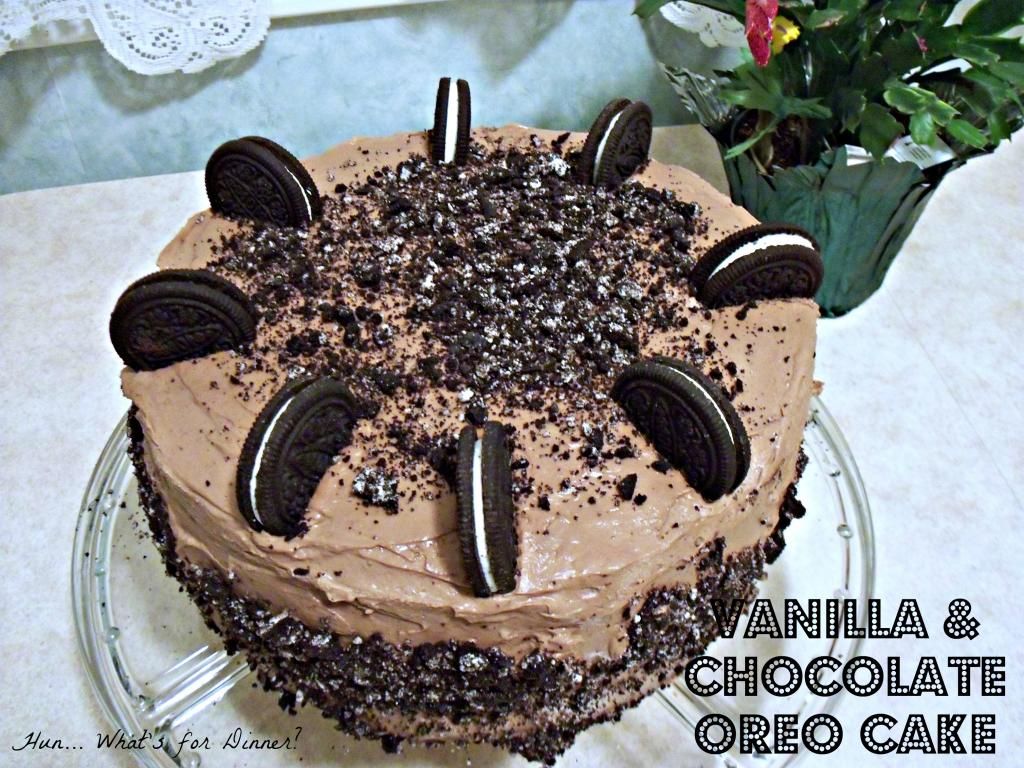 I recently celebrated my 35th Birthday, on Dec. 29th. Well, actually we were all (except for Mr.B) afflicted with a horrendous stomach bug, and did not celebrate until a few days ago. The last time I was too ill to celebrate my birthday, was about 14 yrs ago, when I also had the flu. It really isn't fun feeling so horribly, on a day meant to celebrate you. But we made the best of the day, with plenty of ginger ale and soda crackers, and made plans to celebrate on Hubby's next day off. Having a birthday smack dab in the middle of Christmas and New Years, isn't always ideal. That happens to be some of the busiest times in the restaurant industry; which means Hubby is swamped at work. So, for years now, I've been settling for store bought cakes, or simple cake mix in a pan with frosting as my birthday cakes. Though I appreciate that the kids and Hubby would remember that I LOVE chocolate cake, I wanted a fancy and special cake for my birthday this year. I resolved that I would have to make my own, if I wanted it to happen.
I had read a recipe in my Complete Cake Mix Magic cookbook, for a Chocolate and Vanilla Layered Cake with a chocolate whipped cream type of frosting. That was similar to what I wanted, so took that idea and made it my own. Using my simple white cake recipe and the frosting recipe from the book, I set off to make my cake. I added Oreos, because well..... EVERYTHING tastes better when Oreos are involved, LOL. The cake is sensational! Moist with layers of whipped cream, Oreo crumbs and chocolate mousse like frosting. Sinful and exactly what I was aiming for.
Vanilla and Chocolate Oreo Cake
printable version
1 1/2 C sugar
1 C butter
4 eggs
2 tsp vanilla
3 1/4 tsp baking powder
3 C flour
1 C milk
1/3 C cocoa powder
1/4 C Nutella
2 C heavy cream
1 pkg instant chocolate pudding
1 C milk
3 Tbs powdered sugar
15 Oreo cookies, crushed
8 Oreo cookies
Preheat oven to 350 degrees. Grease 2- 8 inch round cake pans and coat them with sugar (to keep from sticking). In a medium bowl, cream sugar and butter. Beat the eggs in, 1 at a time, then add the vanilla. Combine the flour and baking soda and add to the creamed mixture. Mix well. Stir in the milk, until the batter is smooth. Pour half the batter into 1 of the greased cake pans. In the remaining batter, whisk the cocoa and Nutella. Pour chocolate batter into remaining cake pan and bake for 30-40 minutes; until a toothpick inserted in center comes out clean. The cake should spring back when slightly touched. Let cool 15 minutes, before removing cakes from pans, onto a cooling rack. Cool completely.
For Chocolate Mousse Frosting:
Using a mixer, beat 1C of heavy cream to stiff peaks and refrigerate until use. In a clean bowl, whisk the chocolate pudding powder with 1 C milk, until thick; let set 5 minutes. Gently fold whipped cream, into chocolate pudding. Refrigerate until use.
In a clean mixer bowl, whip up the remaining heavy cream, to soft peaks. Slowly add the vanilla and powdered sugar and whip to stiff peaks. While cream is whipping, place 15 Oreos in a large zip top bag. Using a rolling pin, crush into crumbs and set aside.
To assemble:
Cut each cake in half, horizontally. Place a vanilla half, cut side up, onto a cake plate and frost with half of the whipped cream. Sprinkle with Oreo crumbs and top with a half of chocolate cake; also cut side up. Top chocolate layer with 1/3 of chocolate mousse frosting and sprinkle with Oreo crumbs. Repeat with remaining vanilla cake and whipped cream; topping with Oreo crumbs. Top with remaining chocolate cake (cut side up) and frost entire cake with remaining chocolate mousse frosting.
Carefully press Oreo crumbs around outside edge of cake and sprinkle top with any remaining crumbs. Cut a small sliver from 8 Oreo cookies and gently place them onto the top of the cake. Refrigerate until serving, or any remaining cake.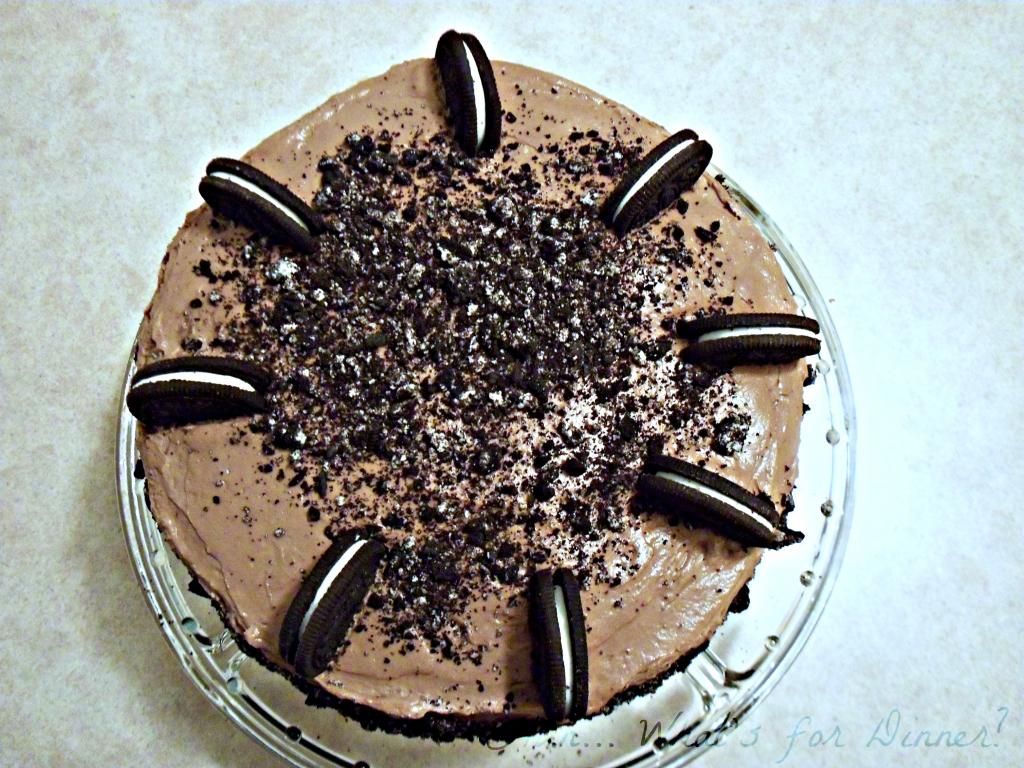 This post linked to