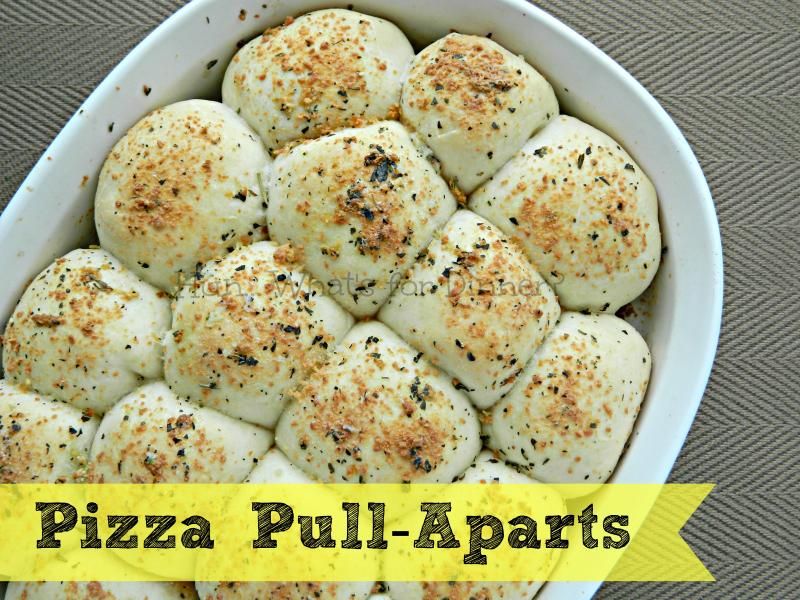 It feels like forever since I've posted a recipe on my blog. Life is getting so hectic, with my new Direct Sales gig, volunteering at school and just everyday life. Needless to say I haven't really been cooking new and exciting meals lately. More like simple things like burgers, hot dogs, pancakes. Yup, Our dinners have been less than exciting lately! So last night, I decided to try something that I've seen floating around Pinterest for a while. Using my pizza dough, I went to work.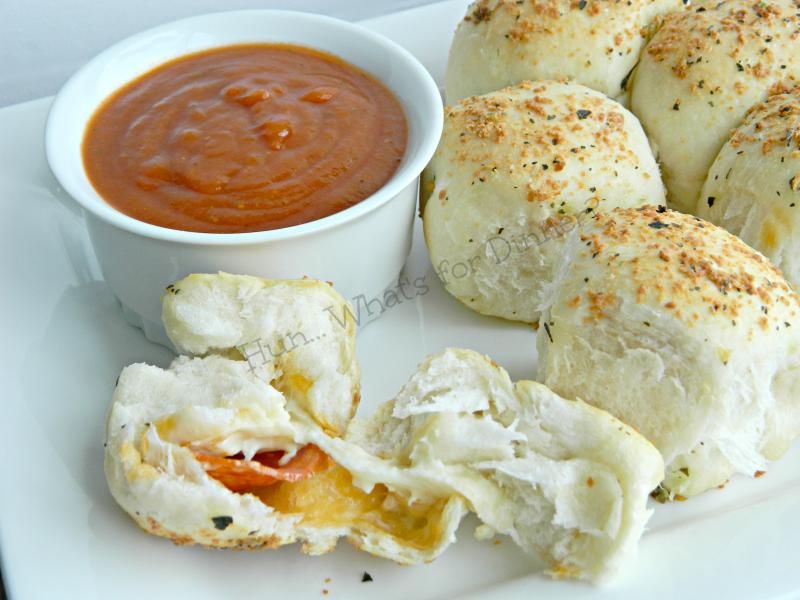 The kids absolutely loved these!! All through dinner, Mr.B kept commenting on how yummy and fun these were. When I told them what I was making, they didn't quite get the concept and I could see that Queenie was doubting that dinner would be edible at all, LOL. They were very happy and everyone left the table stuffed. Paired with a nice tossed salad, this makes a fun dinner for the kids!
Take golf ball sized pieces of your pizza dough and roll into a 3 inch circle. Place 1 slice of pepperoni and 1 cube of mozzarella in the center.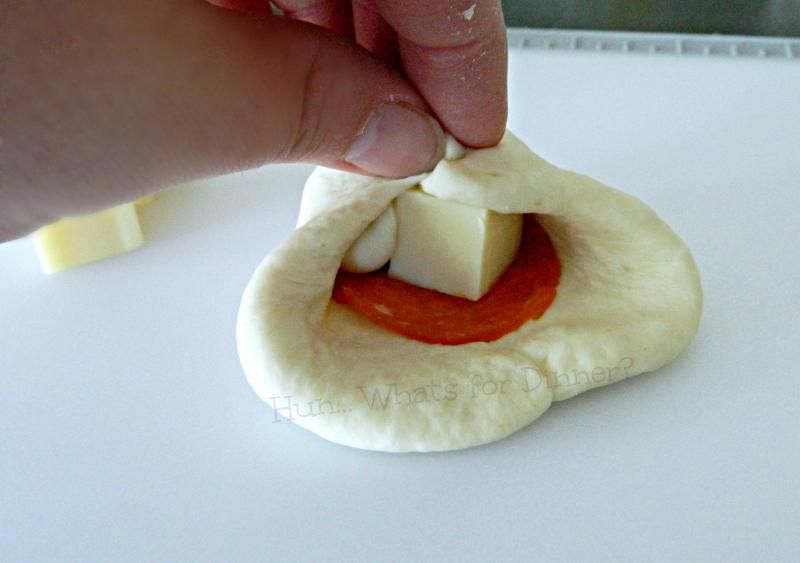 Bring edges of dough up over the filling and pinch to seal.
Place seam side down in a greased baking dish. (complete recipe to follow)
Pizza Pull-Aparts
printable version
2 to 2 1/2 cups all-purpose flour
2 tsp RapidRise Yeast
3/4 teaspoon salt
3/4-1 cup very warm water (120 to 130F)
2 tablespoons olive or vegetable oil
15-20 pepperoni slices
15-20 cubes mozzarella cheese
3 Tbs butter, melted
1 large clove of garlic
1/2 tsp basil
fresh grated Parmesan cheese
favourite Pizza sauce
In you mixer bowl, combine the flour, salt and yeast. Mix the oil with the water and pour half the water into the dry ingredients and mix until a dough forms; adding more water, as needed. Once dough is moist and pulls away from sides, place bowl in mixer. Using the dough hook, knead the dough at medium speed, for 5 minutes. Stop mixer, remove from hook and cover with a warm damp cloth. Let rest 10 minutes.
Preheat oven to 375 degrees. Lightly oil a 9x13 inch baking dish with olive oil. Taking gold ball sized pieces of dough, roll it out to a 3 inch circle. Top with a slice of pepperoni and a cube of cheese. Take the dough and bring it up, over the filling, to the center. Pinch seams and place in baking dish.
In a small bowl, melt the butter with the garlic. Stir in basil and brush butter over tops of dough. Sprinkle everything with Parmesan and bake for 15-20 minutes; until tops are golden and dough in center is cooked through. Serve with your favourite pizza sauce, that has been warmed.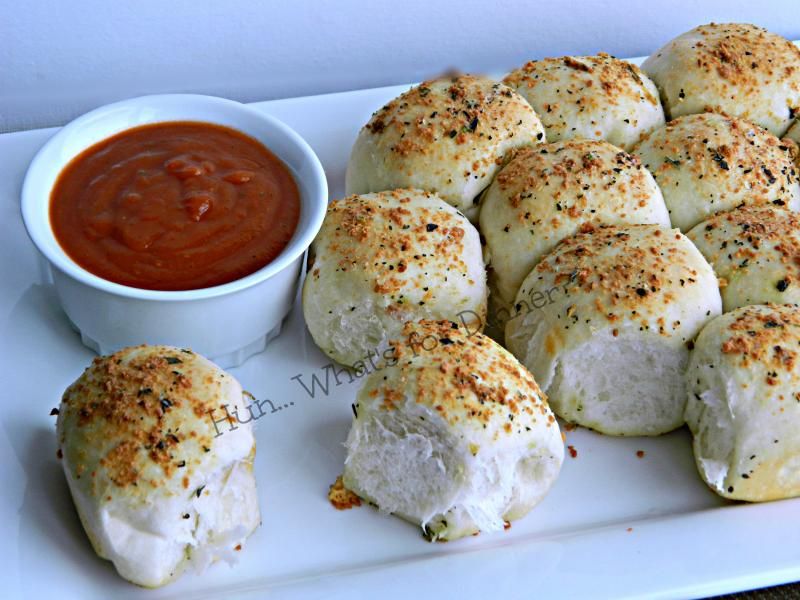 This post linked to